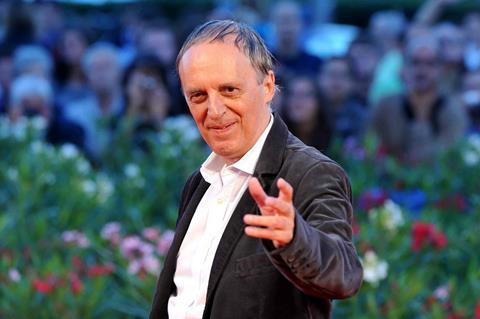 The producers of Dario Argento's upcoming feature Dark Glasses (Occhiali Neri) have issued a statement denying reports that French electronic music duo Daft Punk have signed or even entered discussions to produce a score for the production.
The statement was in response to a slew of stories overnight reporting that Argento had told Italian newspaper La Repubblica that Daft Punk were on board to score his new film.
"They know all my films," he was quoted as saying in the La Repubblica article. "They learned through a mutual French friend that I was working on a new film and they contacted me to tell me that they wanted to collaborate with me."
Daft Punk, which consists of Guy-Manuel de Homem-Christo and Thomas Bangalter, last worked on a film score in 2010 for Tron: Legacy. Their most recent album was 2013's Random Access Memories, which included the hit single Get Lucky.
Producers Conchita Airoldi at Rome-based Urania Pictures and Brahim Chioua at Paris-based Getaway Pictures, who is also the founding managing director of Wild Bunch, said Argento's words reflected "a desire" rather than a done deal.
"Urania Pictures and Getaway Films, producers of Dario Argento's Dark Glasses, wish to react to the rumours currently circulating, following an interview in La Repubblica in which Argento stated that Daft Punk were to compose the soundtrack of his new movie," they said.
"This statement reflects Argento's desire to work with Daft Punk, however there has been no agreement nor discussions between both parties. The movie is currently in pre-production, and Dario's wish is not on today's agenda."
According to Argento, Dark Glasses is a nocturnal adventure taking place in Rome and the surrounding countryside involving a young Chinese girl and a baby.