One of the biggest draws at this year's Rome Film Festival (Oct 26 – Nov 5) was the lifetime achievement award that was presented by Paolo Sorrentino to US director David Lynch (Twin Peaks, Mullholland Drive).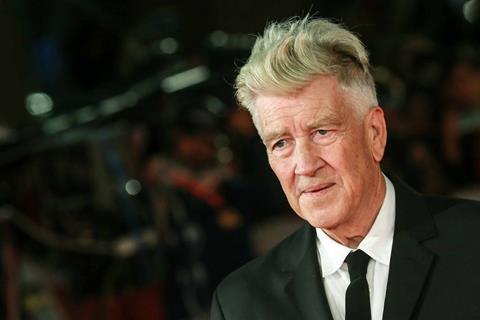 Lynch took part in a one-hour-long session in which he discussed the third series of Twin Peaks, which propelled his name back into the public conscious this year.
The director remained coy about the possibility of another return for the show, which is now in discussion with series writer Mark Frost and network Showtime, saying it is "too soon to tell if a fourth season is going to happen".
Lynch also spoke about the inspiration he had found in the music of David Bowie, including his song I'm Deranged which he said kick-started his 1997 feature Lost Highway. He recalled attempting to reach Bowie to offer him a part in the third season of Twin Peaks, after Bowie had appeared in feature film spin-off Twin Peaks: Fire Walk With Me in 1992.
"It was a thrill working together on Fire Walk With Me, and I wanted him back for these new 18 hours. But he said he wouldn't be back and at the time I didn't understand why. Now I understand."
Recalling the days of their collaboration, Lynch added: "Someone made him feel bad for the accent he put on at the time of Fire Walk With Me. I thought it was fine, but in our last phone call he asked me to cast a real Louisiana actor with a real Louisiana accent for the voice acting of his character, and so I did. Funny enough that actor sounded just like David Bowie."
Another project that the director has been cultivating for a long time is an adaptation of Franz Kafka's Metamorphosis, which seems to have arrived at a halt. "Once I finished writing the script for a feature film adaptation I realised that Kafka's beauty is in his words. That story is so full of words that when I was finished writing I realised it was better on paper than it could ever be on film," Lynch commented.
Lynch was asked to comment on Italian director Nanni Moretti's recollection of Lynch threatening him with death just before the 2001 awards ceremony at the Cannes Film Festival, when Moretti went on to win the Palme d'Or with The Son's Room over Lynch's Mullholland Drive.
Recalling the incident, Lynch laughed and said: "I clearly wanted to kill him at that moment. I don't remember why I felt that way. I love Nanni Moretti."
Lynch talked through his work and craft in a wide-reaching discussion. He said that though he is enthusiastic about how digital filmmaking has opened a number of different possibilities for cinema, he regrets the audience's shift from theatres to television: "Feature film seems to be in trouble, people are going to theatres looking for action, therefore arthouse films are fleeing from theatres. Cable TV is the new arthouse, and it's good because you can make stories that continue and so create an entire world. Unfortunately, the quality of sound and of image are not the same as in theatres. But it's getting better."
Finally, Lynch also commented humorously on the idea of him being involved in the sex scandals that Hollywood is currently caught up in: "Stay tuned".