Sahar Elhabashi, the chief operating officer, will serve as interim head of CNE and lead our video strategy until we name Dawn's replacement.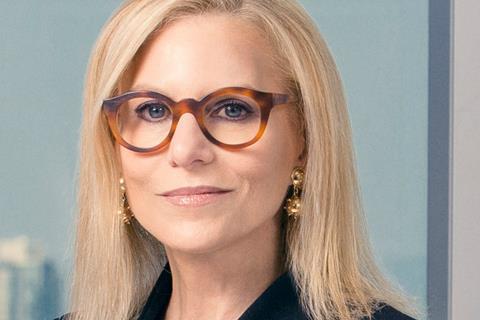 Dawn Ostroff is to leave her job as president of entertainment at Condé Nast Entertainment (CNE) at the end of July and will join Spotify as the music streaming service's global chief content officer.
Ostroff will remain in New York and lead all aspects of Spotify's content partnerships across music, audio and video. She replaces Stefan Blom, who left Spotify at the start of this year just before the company launched its IPO.
CNE COO Sahar Elhabashi will serve as interim head of the company and lead its video strategy until a replacement is announced.
Spotify's original video offerings include animated music industry series Drawn & Recorded and music documentary series Secret Genius. The company has on several occasions announced plans to move further into original video production.
Speaking to Screendaily earlier this year, Ostroff said she had been fascinated by the digital space for a while, adding: "Long- or short-forming won't matter to the generations coming up — entertainment is going to be entertainment."
At CNE, Ostroff was charged with creating a 'next generation' studio to siphon IP from its sister company's magazine properties – among them Vogue, Wired, The New Yorker, Vanity Fair and GQ – and turn it into content for a range of platforms and audiences. The division's productions have included Last Chance U for Netflix and The New Yorker Presents on Amazon Prime Video.
The division also produces features, including 2016 Nicolas Cage drama Army Of One, based on a GQ article. CNE's Robert Redford heist film Old Man And The Gun is due for US release in September through Fox Searchlight.
Before joining CNE, Ostroff was president of US broadcast TV network The CW, where she shepherded such series as Gossip Girl, One Tree Hill and The Vampire Diaries.
In a tweet about Ostroff's appointment, Spotify CEO Daniel Ek said: "I'm excited to welcome Dawn Ostroff to the band!"