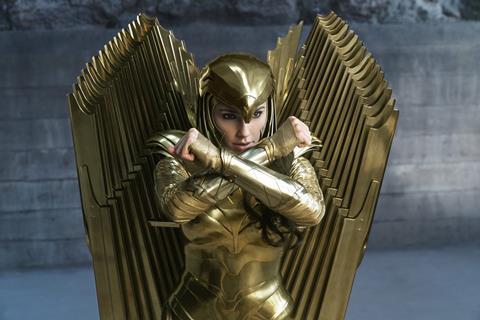 James Gunn has responded to reports that DC Studios has shelved Wonder Woman 3, tweeting: "We know we are not going to make every single person happy every step of the way."
DC Studios co-heads Gunn and Safran recently return from a brainstorming session in Colorado and are preparing to present their vision for the future of the superhero stable to Warner Bros Discovery head David Zaslav next week.
According to The Hollywood Reporter the executives informed Jenkins of their decision to shelve a third instalment after she turned in a draft screenplay co-written with Geoff Johns. That prompted speculation over whether DC might green-light a third instalment in the $1bn global box office in the future based on a new draft, or abandon the property entirely.
Gunn took to Twitter on Thursday and said some of the Reporter story was true, some was untrue, some was half-true and he and Safran were yet to decide whether other parts were true or not. Warner Bros had still not returned calls to comment on the original report.
He continued, "We know we are not going to make every single person happy every step of the way, but we can promise everything we do is done in the service of the STORY & in the service of the DC CHARACTERS we know you cherish and we have cherished our whole lives.
"As for more answers about the future of the DCU, I will sadly have to ask you to wait. We are giving these characters & the stories the time & attention they deserve & we ourselves still have a lot more questions to ask & answer.
Gunn and Safran were brought on in the hopes of building the DC stable of comic book properties into a hit factory across film, TV and gaming to rival the enduring success of Marvel Studios, for whom Gunn directs the Guardians Of The Galaxy franchise. The Guardians Of The Galaxy: Holiday Special dropped on Disney+ last month.
DC's Black Adam starring Dwayne Johnson opened in October and to date has amassed approximately $385m, a relatively low amount considering that tentpole reportedly cost around $190m. Despite speculatuon the film will struggle to break even, industry observers have said it is on track to make a profit of between $50m and $70m.
The Batman was a hit earlier in the year, grossing more than $770m worldwide. Other notable DC hits include 2019 release Joker starring Oscar winner Joaquin Phoenix on more than $1bn worldwide and 2018 hit Aquaman on more than $1.1bn worldwide.
Wonder Woman grossed $822m at the global box office in 2017 however 2020 sequel Wonder Woman 1984 disappointed, earning around $170m in a day-and-date release under the then controversial tenure of WarnerMedia head Jason Kilar prior to the merger with Discovery.