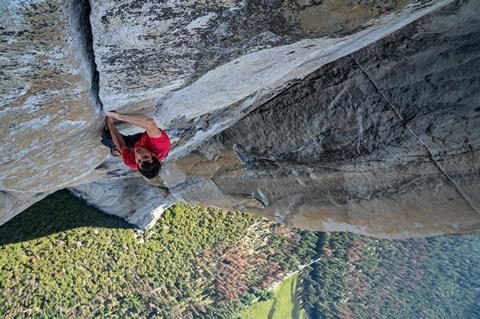 This year's industry activity at documentary festival CPH:DOX, which took place in Danish capital Copenhagen this week, was dominated by one question: will traditional documentary business models survive in the face of increased disruption from online platforms?
There's no doubt that the last 12 months have been a boom time for the documentary space. Films such as Won't You Be My Neighbor?, Free Solo, Three Identical Strangers, They Shall Not Grow Old and McQueen have delivered big audiences, sparking increased belief in the factual medium as a big screen proposition.
Outside of traditional features, event cinema documentaries have also attracted huge audiences. K-pop concert doc Burn The Stage: The Movie, for example, set a new record for box office returns for an event cinema release.
While documentaries have increasing calibre in the theatrical realm, the digital platforms, including Amazon, Netflix and Hulu, have also been causing waves in the factual space. Netflix landed cycling doping doc Icarus back at Sundance in 2017 in a landmark $5m deal, and after a quieter 2018, this year's Sundance saw the platforms back in force with Netflix buying Knock Down The House for a reported $10m (some CPH attendees pinned the deal at $8m) and American Factory for around $3m, as well as Hulu (now majority owned by Disney after the 20th Century Fox acquisition) buying Ask Dr. Ruth and The Untitled Amazing Johnathan Documentary.
Even traditional public TV broadcasters, regularly cited by execs in Copenhagen as being left behind by the documentary boom, have had hits with high-end documentaries. For example, Michael Jackson doc Leaving Neverland, a HBO/Channel 4 co-production, caused a storm in Sundance and then attracted millions of viewers for its TV broadcasts.
At the CPH industry conference this week, Aquarela director Viktor Kossakovsky began his panel by stating firmly: "To keep documentary as an artform, to keep this business running, there is only one way – to make it for cinemas. Then TV can buy it, that's another thing. We must keep the cinema language, we must keep the artist language, that's how it was born."
But most attendees said that the reality of the situation is more nuanced.
Simon Chinn, the founder of UK company Lightbox Films whose credits include Searching For Sugar Man and Man On Wire, as well as recent Harvey Weinstein doc Untouchable, said he sees a theatrical pre-sales business for docs now that wasn't there ten years ago.
"There is a pre-sales market for docs that didn't exist before. In 2005 there wasn't one for Man On Wire," he said, citing his film Whitney, about the late singer Whitney Houston, as one such title. He took that film to market in Cannes in 2016 and managed to sell the world in two weeks, raising a substantial $5m.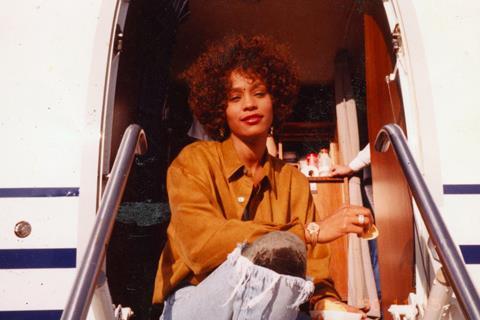 Chinn said that taking your film to market and striking international territory deals was "the holy grail", but was also quick to note that he "loved Netflix" and saw benefit from the disruption and money it has brought to the industry. "It's encouraging," he added, noting that he is doing a doc series with Netflix called Diagnosis about patients with unique illnesses and their journeys to find a cure.
Speaking on the same panel, Sigrid Dyekjær, producer at company Danish Documentary, who has more than 20 feature doc credits including Ai Weiwei - The Fake Case, was unequivocal in her positivity about how SVoDs have changed the market. "It's definitely more sexy to do documentaries now. There are more players in the field and there's bigger money. We're seeing directors coming back to documentaries after going to fiction. We're in a good period and we shouldn't be confused about the possibilities," she said.
Going big
Philippa Kowarsky, managing director of Israel-based sales agent Cinephil, who has worked on titles including The Act Of Killing and The Distant Barking Of Dogs, pointed to the fact that much of the market is increasingly focused on "big" documentaries, i.e. wide-reaching stories with international potential that are typically made with decent backing and relatively sizable budgets. "Everyone wants the 'big' films: Netflix, public tv, etc. Netflix used to buy my entire catalogue, but now forget it, they only want the big ones," she commented.
"The big films don't sustain the industry, it is sustained by the 'middle', and the middle is suffering badly," Kowarsky claimed. "I worry for our industry – this great, boundary-pushing generation, they had the support of public broadcasters and public foundations [on early, smaller projects]. If Werner Herzog started today what would he do? He grew into the big films. The new Herzog, how is he going to grow?"
Eve Gabereau, founder of UK distributor Modern Films, agreed on the struggles of the middle, "The middle is very hard. We have to make money to sustain the business, [but on certain projects you need to ask] 'is someone going to the cinema or is that the wrong way to distribute?'."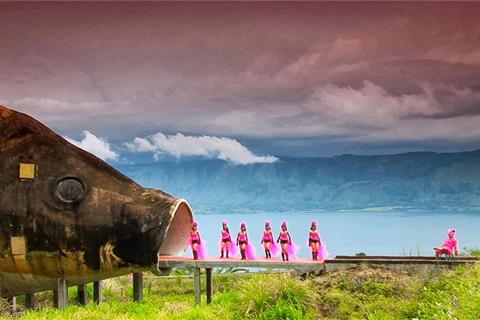 Gabereau talked up the idea of identifying clear pathways for appropriate distribution of a film as early in its life cycle as possible. "You have to think about why you're buying this film and who's it for – asking who is going to see this film starts at the production stage and goes through sales and distribution."
The public space
On his panel, Simon Chinn was also critical of public broadcasters, whom he said have moved sluggishly to adapt to the changing market for docs. "It feels like public broadcasters are emerging very slowly from this monopolistic mindset of being the gatekeepers. The truth is, they should have to figure out how to compete, it's difficult for them to radically shift because they're a bit Soviet in their thinking."
While public entities are still vital to the market, particularly at an event such as CPH:DOX where they are out in force looking for content, the general mood here in Copenhagen was aligned with Chinn's viewpoint that they have failed to adapt to a market turned on its head by digital platforms.
Sigrid Dyekjær suggested that Netflix doesn't even see public TV as a competitor. "Netflix perceives local public TV as PR, it's painful but they really do." She added that broadcasters are now often asking for online rights too in deals as they look to protect their space.
Towards the end of the conference, several European broadcasters did get the chance to add to the debate on a panel specifically focused on their futures.
"Public television is facing questioning. [People are asking] 'why do I need to pay for this?'," said Barbara Biemann, commissioning editor for documentaries at German broadcaster NDR.
"This is a really big crisis," agreed Barbara Truyen, head of documentaries at Dutch broadcaster VPRO.
However, the panel agreed that public broadcasters exist "to serve the public" and that their primary motive, rather than compete with Netflix as entertainment, should be "to show our audiences what is going on in the world".
The broadcasters are still well placed to deliver documentaries that achieve this, they said, with Biemann highlighting that her channel showed 192 films about immigration over the past five years at it looked to highlight the European migrant crisis.
"Our entertainment colleagues don't have such a rosy outlook [about competition from streamers]," added Biemann.
Strength in numbers is one way to compete with the online platforms, suggested the panel. "We need to man up in the way we do things and work more together," said Truyen. "We're slow and we need to move faster, and share our successes more. We have an inferiority complex."
Philippa Kowarsky also shared some warning words about the market's future in the face of growing influence from digital platforms. "It's scary when the whole market leans heavily on one or two platforms. For now they're the ruler in this world, and they're fighting to stay this way. Most of us will say yes to a Netflix deal. They have 117 million subscribers, they have cash and they're holding the steering wheel for our industry," despite all of that, she added, if they retreat from the space for any reason, there will be a serious void left behind.