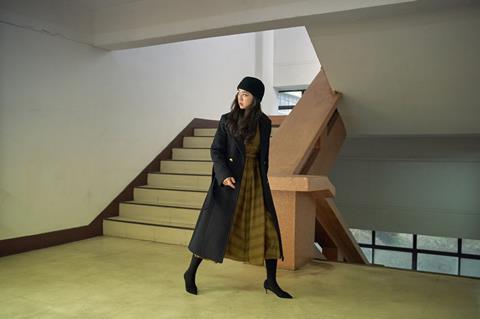 Park Chan-wook's Decision To Leave takes the top spot on Screen's Cannes jury grid whilst David Cronenberg's Crimes Of The Future lands in the middle of the pack.
The Korean and Chinese language drama , took an average score of 3.2 (with one more score incoming), the highest recorded score yet on this year's grid, overtaking James Gray's Armageddon Time.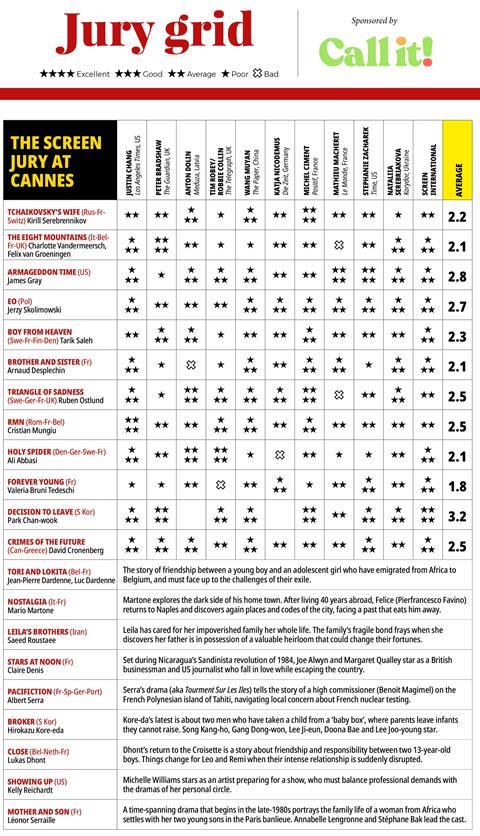 Click here to expand
The film follows a detective who suspects a mysterious woman he is also attracted to while investigating her husband's death.
It attracted a majority of five scores of three (good) from our jurors, with an impressive three fours (excellent) from Postif's Michel Ciment, The Guardian's Peter Bradshaw and Screen's own critics.
However, Park's drama didn't favour as well with Le Monde's Mathieu Macheret, the only juror who gave it a two (average),
The South Korean filmmaker previously won the Cannes 2004 jury grand prize with Oldboy and 2009 jury prize with Thirst, he returns to Cannes since he presented his 2016 Competition entry The Handmaiden which earned a 2.1 on the jury grid.
Cronenberg's Crimes Of The Future takes joint-fourth place on the grid with a 2.5 average, alongside Triangle Of Sadness and RMN.
The story is set in the near future where some humans accept accelerated evolution while others try to police it. Léa Seydoux, Viggo Mortensen and Kristen Stewart star.
The film earned six threes from our jurors, whilst the rest of the jurors awarded it a score of two, including Nataliia Serebriakova and Die Zeit's Katja Nicodemus.
Cronenberg last attended Cannes eight years ago in 2014 with the satirical drama Maps To The Stars, which took a 2.7 on Screen's Cannes jury grid.
Appearing next on the grid is Belgian brothers Jean-Pierre Dardenne and Luc Dardenne's Tori And Lokita as well as Mario Martone's Nostalgia.