French film industry to explore VR at first edition of public festival running June 17-18 at Paris's Forum des Image.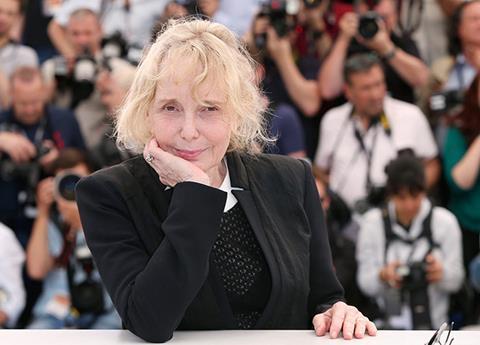 Claire Denis, Stéphane Brizé, Tony Gatlif and Rithy Panh will be among filmmakers exploring virtual reality at the first edition of the Paris Virtual Film Festival.
They are set to participate in a VR Lab aimed at cinema professionals taking place within the public festival running June 17-18 at the Forum Des Images.
Michel Reilhac, the former Arte Cinema chief-turned-transmedia and VR pioneer, initiated and is co-curating the entire festival.
He says the idea for the lab was born out of his interactions during Cannes with professionals from the world of traditional cinema, who visited the Marché du Film's VR showcase at the NEXT Pavilion, which he also curated.
"A lot of traditional film people came to the NEXT Pavilion and asked: 'Can I see it, I want to understand what it is'," says Reilhac.
"As a direct consequence, I've put together a lab for directors, writers and producers of traditional cinema. They will be with us for three days to be initiated into VR. None of them have ever done or seen anything with VR. It's a sign that Cannes definitely was the moment when that bridge was thrown between the two worlds of cinema and VR."
Brizé, for example, is best known for his social drama The Measure Of A Man for which Vincent Lindon won the Cannes best actor award in 2015. Other participants include directors Pierre Schoeller (The Minister) and Clément Cogitore (Neither Heaven Nor Earth) as well as producers Philippe Martin, Jimmy Desmarais and Eric Névé
They will watch a selection of VR works including French filmmaker Pierre Zandrowicz's I, Philip, about the world's first android human Phil; South Korean artist and documentary maker Hayoun Kwon's DMZ: Memories of a No Man's Land, exploring a demilitarized zone between South and North Korea, and US-Dutch filmmaking duo Kel O'Neill and Eline Jongsma's The Ark, about an attempt to save the white rhinoceros using IVF and stem cell technology.
Fiction works include Ando Shah and Pierre Friquet's Jet Lag, about two women in a long distance relationship between Mumbai and the Brazilian city of Recife and Eugene Chung's animated Le Petit Prince-inspired The Rose and I.
The selection also includes Charles Ayats' hybrid Sens, exploring the narrative codes of the comic book through a labyrinthine VR game, and Reilhac's Viens!, showing sexuality and intimacy as a gateway to spiritual awakening.
The film-makers and producers will award a jury prize and discuss their response to the works and VR in general at a public debate on Saturday evening (June 18).
On the sidelines of the lab, there will be a 48-hour workshop for a group of budding directors and crew who will make a VR work using archive footage from France's National Audiovisual Institute (INA).
Other public panels taking place during the festival include discussions on VR storytelling, the VR creation and distribution chain as well as the future of the format.
Reilhac is convinced VR is here to stay – not least because there has been so much investment in the technology across multiple domains beyond film and TV.
"The power behind those investors expecting a return at some point is going to make it happen," he says. "The only question is how quickly will it become a disruptive techonology in the same way the smart phone has become disruptive to the point it is changing our lives."
Outside of the lab, the public will also be able to watch works by traditional film directors who have already started experimenting with VR such as Waves by US director Benjamin Dickinson, best known for Creative Control, and Madagascar director Eric Darnell's Invasion.
Other works with cinema links will include Jours de Tournage, showing the making of Bruno Dumont's recent Palme d'Or contender Slack Bay.