Nils Malmros' Sorrow and Joy has been submitted by Denmark for the Academy Awards.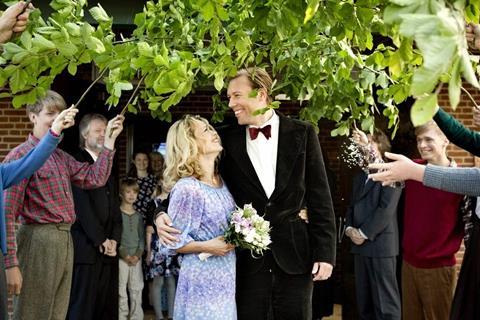 Sorrow and Joy, known in Denmark as Sorg og glæde, has been submitted for the Best Foreign-Language Film category at the 87th Academy Awards.
The Danish Oscar Committee chose the film directed by Nils Malmros from a shortlist that also included Niels Arden Oplev's Speed Walking (Kapgang) and Pernille Fischer Christensen's Someone You Love (En du elsker).
"It was a difficult decision, with three very personal films from well-known directors were are proud of, but it was an unanimous choice" said committee chairman Henrik Bo Nielsen, MD of the Danish Film Institute.
"After a long career, Malmros is still a strong narrator, who dares stand out – he is not afraid of approaching taboos, he deals with universal themes and gently touches us all."
Launched at last year's Rome Film Festival, Sorrow and Joy is based on a real incident from the director's life.
In February 1984, while in a psychotic state, Malmros' wife killed their nine-month-old daughter in their home, while he was out delivering a lecture.
The film centres on a director called Johannes and his wife, schoolteacher Signe, who attempt to recover their relationship after a heartbreaking tragedy.
Starring Jacob Cedergren and Helle Fagralid, the film took 272,000 admissions domestically.
"When the accident happened, the press was very considerate – our names were never mentioned in the news coverage," said Malros.
"I knew when the story about the film came out there would be a strong reaction; but the media have been full of respect that we dared to tell the truth. So no, I have not regretted making the film."
Malros is still married to and living with his wife.
The Danish auteur has previously drawn on memories of life in provincial Aarhus for such films as The Tree of Knowledge (Kundskabens træ/1981), which was selected for Cannes; Beauty and The Beast (Skønheden of udyret/1983); and Pain of Love (Kærlighedens smerte/1992), which competed in Berlin, where Barbara was also screened in 1998.
His films have seven times won the Danish Robert and four times the Bodil awards.
Denmark has a strong track record at the Oscars. Susanne Bier's In a Better World (Hævnen) won Denmark's third Foreign-Language Oscar in 2011, after Gabriel Axel's Babette's Feast (Babettes gæstebud/1987) and Bille August's Pelle the Conqueror (Pelle Erobreren/1988).
Ole Christian Madsen's SuperClásico was on the shortlist in 2012, while both Nikolaj Arcel's A Royal Affair (En kongelig affære) and Thomas Vinterberg's The Hunt (Jagten) were nominated in for the 2013 and 2014 Academy Award respectively.
On Jan 15 2015, the Academy of Motion Picture Arts and Sciences (AMPAS) will announce which five films have been nominated from all of the international entries to go forward in the final line-up to compete for the Oscar for Best Foreign Language Film.
The Academy Awards will take place on Feb 22 2015 in the Dolby Theatre, Hollywood.