EXCLUSIVE: Horror marks first feature from new production company.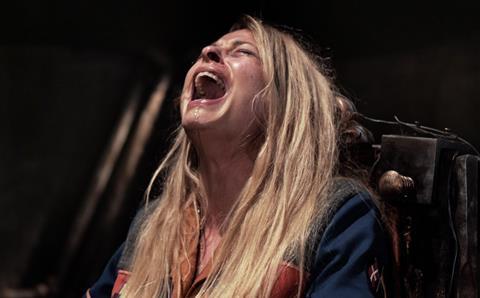 Danish producer/director Søren Juul Petersen and Editor/producer Jacob Kondrup are launching production company Frightgeist with their first feature Finale, based on the award winning novel 'Alt Det Hun Ville Ønske Hun Ikke Forstod' by the Danish horror novelist Steen Langstrup.
The film, in post production for delivery in July, is financed mainly by the Danish Film Institute. Scanbox Entertainment has Nordic rights.
The film shot in Denmark and Germany with some dialogue in English and German.
The producers say it is one of the first "high concept, smart horror" films from Denmark, "standing on the shoulders of the Scandinavian noir tradition of intense drama with three-dimensional characters."
Juul Petersen said: "On the surface Finale is about two girls and their nightshift during the night of a big sports final. But deeper down it deals with the boundaries of modern entertainment, the morbid curiosity of the human mind and the discovery of 'The Dark Web'.
"Steen Langstrup's award-winning novel is really the star of this film with it's clever structure where layers are pealed off as the story progresses."
The story is set on a night where everyone in the country is watching a big sports final on TV. At a small gas station in a remote area of Denmark, two young women are working when they encounter some unique customers.
Juul Petersen makes his feature directorial debut after 15 years of producing.