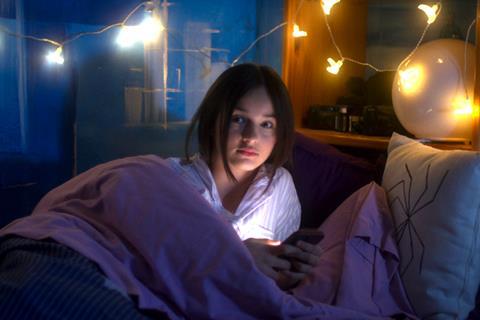 UK-based genre specialist Devilworks has added three titles to its sales slate heading into next week's online European Film Market (EFM, February 10-17).
The new films are led by Ignacio Lopez's The Nanny's Night, starring Spanish actress Diana Penalver. The film tells the story of the coolest babysitter in town, who is revealed to be a member of a malevolent satanic sect. Written and directed by Lopez, the film was produced by Spanish companies Artistic Films and Panic in Frames.
Vampire horror Bad Blood follows a social worker who takes a homeless boy into her care; only for his thirst for human blood to increase, requiring her to satisfy his cravings with victims. Eric Steele directed the UK title, and produced alongside Barry Morton for Vamoose Productions.
Thirdly, Devilworks has taken shark attack thriller Beneath The Surface. Directed and produced by Rebecca Matthews and Scott Jeffrey for the UK's Proportion Productions, the film centres on a young woman who is attacked by a great white shark whilst on a family boating vacation; and must face her demons in order to step back in the water.
Devilworks has world rights on all three completed titles; and an EFM slate that also includes supernatural title The Occupant, psychedelic horror Hollow and serpentine adaptation Medusa.