Palestinian producers have teamed up to create a new platform to represent their national cinema at market and festivals, which has its first outing at the Dubai Film Market.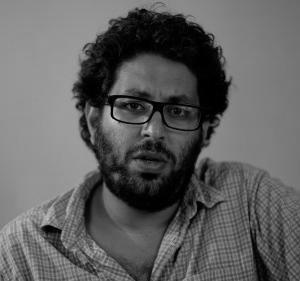 Producers Mohanad Yaqubi of Idioms Film and Bassam Jarbawi of Rimsh Film, who are both based in Ramallah, and Raed Andoni of Les Films de Zayna in Paris are spearheading the venture called Future Logic.
The three producers say they created the platform in response to the fact that due to the Middle East conflict Palestinian filmmakers are based all over the world, not just the West Bank, Gaza or Palestinian towns such as Nazareth which currently lie within Israeli borders.
"Palestinian cinema is in a unique situation because it's no longer connected to one place. Its filmmakers are a diverse bunch, living all the over the world with different life experiences," explained Andoni.
"Sometimes they live in the West Bank or Gaza. Often they're part of the diaspora. We're trying to bring all these fragments and different perspectives under one roof. It's hard for official Palestinian bodies to represent all Palestinian filmmakers because they're restricted to supporting those who live in the West Bank or Gaza."
Future Logic's first concrete action has been to create a catalogue showcasing five upcoming productions by Palestinian filmmakers with the aim of attracting potential partners at festivals and markets.
The first five projects comprise Lina Al-Abed's documentary Ibrahim, Basma Alsharif's Ourobors, Jamal Mahjoub's Reservation Zed, Mahdi Fleifel's The Return and Alaa Ashkar's You Reap What You Sow.
Beirut-based, Damascus-raised Al-Abed's documentaryIbrahim, capturing her search for Palestinian militant father who went missing in the late 1980s, is also being presented at the Dubai Film Connection.
Other companies attached to the initiative, sponsored by the Bank of Palestine, include Freebird Films, Nakba FilmWorks, MOMENTO! and Sak A Do Production.
After Dubai, Yaqubi and Andoni plan to take the initiative to Cannes and possibly Toronto. In the long run, the pair hopes the hub will morph into a fully-fledged Palestinian film institute, which is non-existent at present.
Sponsors include the Bank of Palestine, non-profit Arab culture organisation Cultural Resources, which provided a Mawa3eed travel grant, and the Rosa Luxembourg Stiftung Foundation.