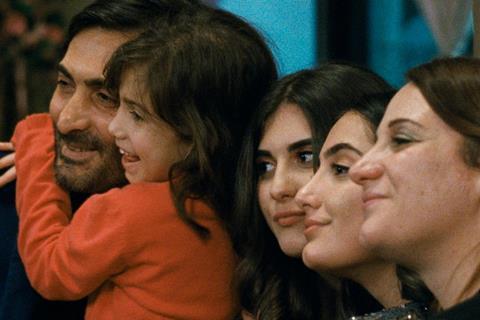 Paris-based mk2 films has a sealed a raft of deals on Jonas Carpignano's southern Italian drama A Chiara, which scooped one of the top collateral prizes in Directors' Fortnight this year.
Mubi has done a multi-territory deal for the UK, Germany, Turkey and Latin America.
European deals include to Benelux (Imagine), Czech Republic and Slovakia (Aerofilms), Greece (One From The Heart), Poland (Aurora Films), Spain (BTeam Pictures), Scandinavia and Baltics (Edge Entertainment).
For the rest of the world, it has sold to Australia and New Zealand (Palace Films), Middle East (Moving Turtle) and Israel (New Cinema).
As previously announced, Neon took North American rights following its Directors' Fortnight screening. There are ongoing discussions for Portugal, Switzerland and China.
The title also presold to Lucky Red for Italy and Haut et Court for France.
The drama is the final work in Carpignano's Calabrian trilogy set in Gioia Tauro, a southern Italian port in the hands of local crime organisation the 'Ndrangheta, after Mediterranea and A Ciambra.
It revolves around a teenage girl whose happy family life disintegrates after her father disappears and she discovers another side to his reality.
The feature won the Europa Cinemas Label award for best European Film in Directors' Fortnight. It is the second time Italian-American director Carpignano has won the award after picking up the prize in 2017 with A Ciambra.
"Carpignano offers a fresh perspective on a young woman's emancipation from the law of silence which weighs on her family. It's a joy to know that this relevant and original story will travel far and wide," said Fionnuala Jamison, mk2 films' managing director.
The film is produced by Jon Coplon, Ryan Zacarias, Paolo Carpignano at Stayblack Productions, together with Julie Billy and Carole Scotta at Haut et Court.
Rai Cinema and Arte France Cinéma are co-producing, in association with MK2, MIBACT, Aide aux Cinémas du Monde (CNC), Institut Français and IBC Movie. Co-producers also include Sweden's Film Väst and Denmark's Snowglobe, with the participation of Eurimages.