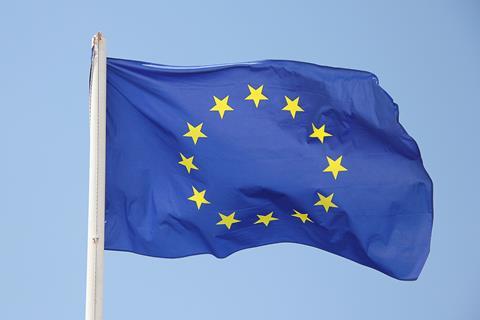 Author and performer bodies from across the creative industries are calling on the European Union to ensure its new 'Directive on Copyright in the Digital Single Market' includes a crucial article setting out rules for their members to receive "fair and proportionate" payment for their work throughout its commercial life.
The article in question, known as article -14, was added to the proposed new directive, updating EU copyright laws to fit the digital age, by the European Parliament at the 11th hour ahead of a key vote on Sept 12.
It acknowledges the contribution of the work of authors and performers in the value chain, states they should receive "fair and proportionate" ongoing payment for their work and sets out a framework for how this could be achieved either by collective bargaining and management initiatives or statuary payment schemes.
The professional bodies argue creatives such as filmmakers and screenwriters in Europe often agree flat or reduced fees in their eagerness to board a project in the early stages of its development when it might not be fully financed. They then have little legal recourse to secure payment further down the line, especially when the work enters the online exploitation chain, as there are no pan-European laws or mechanisms automatically guaranteeing a share of revenue from digital distribution. A handful of countries including France, Spain do impose and collect online royalties.
The heads of 14 professional bodies – representing hundreds of thousands of authors and performers across Europe and further afield – signed the joint statement.
"Capital and business in the cultural and creative industries have long enjoyed a dominant position over authors and creators, who are grossly underpaid for their work and can barely sustain a decent living as freelancers or employees," read the statement.
"The overall regulatory environment does not adequately protect them, as the weakest party, it mostly supports the industry. The core value of the copyright licensing system relies on the creativity of authors and performers. Their remuneration should, therefore, be at the heart of the industries' business model and not be considered merely as an adjustment variable."
Game-changing move
The insertion of article -14 into the proposed Copyright Directive had been a game-changing move, they said, because it had both acknowledged "that authors and performers should get a fair share of the revenues generated by their work" and also provided a framework for mechanisms to be put in place for this happen.
The European Parliament went on to approve the new Copyright Directive on Sept 12 with 438 members voting in its favour against 226 against and 39 abstentions.
It is now passing through the final "trialogue" phase during which members of the European Parliament, Commission and Council, presided over by Austria until Dec 31, debate the proposal and smooth over sticking points.
Cécile Despringre of the Brussels-based Society of Audiovisual Authors, who was one of the 14 signatories, said the professional bodies had decided to flag up the need to retain article -14 because they had growing fears it might be removed or watered down in the final version of the new Copyright Directive.
They also felt the importance of article -14 had been overlooked during the lead-up to the September vote when the creative industries and media had focused instead on the controversial articles 11 and 13, requiring digital platforms to take out a license for content it posts and making them responsible for user copyright infringement respectively.
"There is a risk this provision that was introduced by the European Parliament will not be included. The Austrian presidency seems quite reluctant about it. They haven't devoted a lot of time to discussing it with member states or explaining what it is about," she said.
There were also concerns, she said, that even if the article -14 were retained it would be watered down, with the phrasing of "fair and proportionate" changed to "fair and appropriate" and an additional proviso that any remuneration schemes would have to be "balanced with contractual freedom".
Despringre said these tweaks would render the article ineffectual as a tool to secure authors and performers more control over their rights.
The best outcome for authors and performers, she said, would be for article -14 to remain intact and for the EU to encourage its members to introduce collective bargaining and management schemes or statuary mechanism so its creatives can be properly paid across the distribution.
Under the current system, she added, global digital platforms were able to exploit European talent without necessarily any of the returns going back to the individuals involved or their home territories.
In a separate op-ed published on the Brussels information website Euractiv earlier this week, Despringre pointed out royalties for online exploitation of audiovisual works represent only 2.4% of global collections for audiovisual authors by collective management organisations, according to the Paris-based authors and composers group CISAC.
"These 2.4% represent €14m, whilst Netflix total revenues are $11.7bn (in 2017), with 100 million hours consumed online by Europeans every day," she wrote.
The last "trialogue" meeting of the year is due to take place this Thursday (Dec 13) and Austria is believed to be negotiating a "political deal" with the EU member states to get the directive pushed through before it hands the presidency over to Romania at the beginning of 2019.
If Austria is unable to tie up a deal on Dec 13, the task will be handed over to Romania but Despringre notes it would then be a race against the clock to agree and ratify a new copyright directive ahead of European elections in May.
In the meantime, the controversy and debate over articles 11 and 13 continue to rumble with the so-called GAFA bloc (Google, Apple, Facebook and Amazon) and other global digital players lobbying hard openly and behind the scenes to get them removed from the final version of the new Copyright Directive.
The signatories of the joint statement were:
Association of European Performers' Organisations, Xavier Blanc, general secretary
International Council of Music Creators, Eddie Schwartz, president
International Confederation of Societies of Authors and Composers, Gadi Oron, director general
European Federation of Journalists, Ricardo Gutierrez, general secretary
European Visual Artists, Carola Streul, secretary general
Federation of European Film Directors, Pauline Durand-Vialle, chief executive
International Federation of Actors, Dominick Luquer, general secretary
International Federation of Musicians, Benoît Machuel, general secretary
Federation of Screenwriters in Europe, David Kavanagh, executive officer
International Federation of Journalists, Anthony Bellanger, general secretary
International Artists Organisation, Nacho Garcia Vega, president
UNI MEI, Johannes Studinger, head of UNI MEI
Society of Audiovisual Authors, Cécile Despringre, executive director
Writers & Directors Worldwide, Horacio Maldonado, president