Directors UK, the body representing UK screen directors, has introduced an anti-bullying and harassment handbook to inform its members how to avoid and tackle workplace misconduct.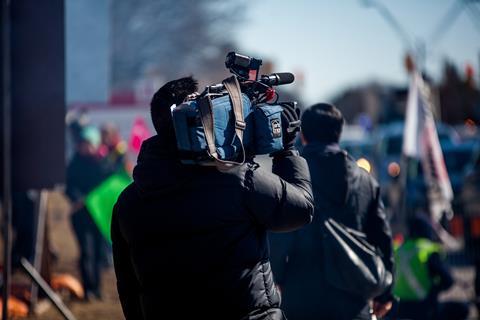 The organisation said directors "play a vital role in creating a safe and supportive environment for cast and crew" and as it is a predominantly freelance profession, "they often do not have access to HR resources and safeguards so the handbook aims to empower them by helping them understand their own behaviour and behaviour of others".
Styled as a 'best practice' guide, the resource outlines legal definitions of bully and harassment and contains practical advice on identifying, preventing and addressing negative behaviour.
"Bullying and harassment means any unwanted behaviour that makes someone feel intimidated, degraded, humiliated or offended. Bullying or harassment can be between two individuals or it may involve groups of people. It might be obvious, or it might be insidious," the report reads.
It lists examples of such behaviour as:
Spreading malicious rumours or insulting someone by word or behaviour
Ridiculing or demeaning someone - picking on them or setting them up to fail
Exclusion or victimisation
Unfair treatment
Overbearing supervision or other misuse of power or position
Unwelcome sexual advances - touching, standing too close, display of offensive materials, asking for sexual favours, making decisions based on sexual advances being accepted or rejected
Making threats or comments about job security without foundation
Deliberately undermining a competent worker by overloading and constant criticism
Members of Directors UK can access free practical advice and support in relation to bullying and harassment concerns through the organisation's legal services team.
The handbook can be read in full here.