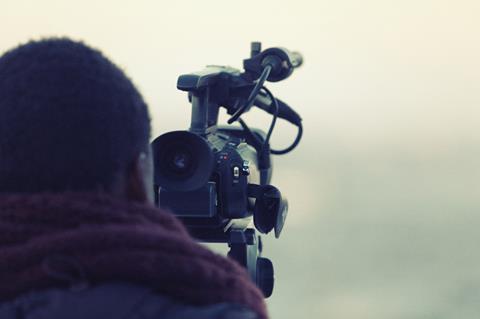 The majority of people who work in film and TV camera departments in Australia say their work has caused mental health issues, while most women experience sexism and all indigenous people fear reporting discrimination and harassment, according to a report titled A Wider Lens, published today (July 18).
The report is based on a 2021 survey of 640 people commissioned by the Australian Cinematographers Society (ACS). It said it believed it is the most comprehensive analysis of its kind of the sector undertaken anywhere in the world.
Some 60% of respondents said work-related stress negatively impacts their mental health, and that work schedules prevent home-life balance. Nearly half (46%) said schedules stop them taking care of their physical health, and 42% were uncomfortable raising issues about personal and family responsibilities.
Of the female respondents, 89% reported sometimes or frequently experiencing sexism, while 75% of non-binary/trans respondents said they had. Sexism was noticed by 55% of the male respondents and 91% of the women.
Of everyone aged 56-64 years, 62% reported ageism, and 53% of those aged 65 and over.
Half of all respondents said they had personal experience of discrimination in the hiring process. Half of all indigenous people and of non-Europeans had felt the impact of racism.
People from groups that seek equity worried about the negative impact of reporting bad behaviour. Those most fearful were indigenous (100%), persons with a disability (87%), women (85%) and LGBTIQ+ (81%).
Male DoPs earn more than female DOPs in every pay bracket and no woman earned more than A$156,000 (£90,000).
Wider industry
ACS president Erika Addis said she believed findings like these are "likely reflective" of the broader industry. She said job stress is compounded by the work model: "Where workers are in direct competition with each other for work; where networks and reputations are key; where excessive hours and unpredictable schedules are the norm; and where workers, as freelancers, are largely excluded from social benefits and employment protections"
Further findings in the report came from the 3,034 producers, writers, directors and camera department employees who worked on the features and scripted series made in Australia between 2011 and 2019 inclusive.
From this set of data, 91% of all the DoPs were men. As film budgets grow, the report found that the number of women DoPs decrease even more, and men outnumber women 10:1 as DoPs, camera operators, and 2nd unit DoPs.
No woman worked on films budgeted at more than US$10m but the representation of women is improving. Ari Wegner shot the Australian/New Zealand co-production The Power Of The Dog and Mandy Walker shot Elvis.
The workforce is dominated by straight people (83%), men (80%), over 35s (68%) and people of Anglo Celtic origin (63%). Yet nearly half of all the women in the camera workforce are under 35 (47% vs 28% of men) and more likely to say they were LGBTIQ+ (31% vs 9%). Nearly twice as many women were non-European/Anglo Celtic (19% vs 11%).
The report contains 19 recommendations including the formalisation of hiring practices based on accountability and transparency. An anti-bullying campaign is recommended and a confidential system for reporting it.
The report was commissioned in 2020 from researchers at Deakin University.