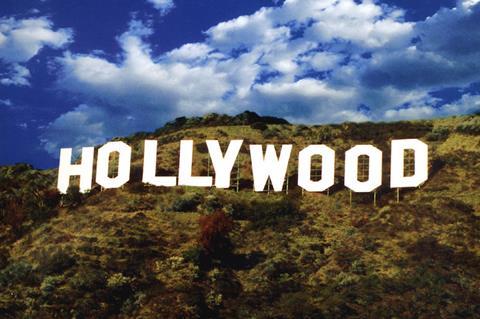 Disney's $52.4bn proposed acquisition of a large portion of 21st Century Fox is a profound shift in Hollywood that, if approved, removes one of the big six US majors from the table and puts two others on notice.
The deal, valued at $66.1bn including assumed debt, came quickly and from left-field. Few thought of aggressive billionaire mogul Rupert Murdoch as a seller and yet, after several months of courtship and with an opportunistic eye perhaps on the enduring bull market that drives up valuations, he agreed terms with Disney.
By the latter's own estimates, the acquisition could take up to 18 months to get the all-clear from regulators. In the meantime both studios must begin the complex process of integrating their film studio, TV and cable operations under one notional roof.
Sea change in studio business
"This is a sea change in the studio business because one studio swallowed up another studio," Randy Greenberg, an industry consultant, executive producer, and former international studio executive, said. "We haven't seen something like this in decades since MGM acquired UA and that was due to bankruptcy.
"In the modern era the studios were friendly competitors but never acquired each other's business until now. That's driven by the change in consumer demand and the rapid changes in all facets of our content distribution business."
For many years now, Hollywood's theatrical distribution business has been a glamourous loss-leader for its corporate owners. Disney chairman and CEO Bob Iger, who has extended his contract yet again to 2021, recognises this in a deal that has broad implications on who and what wields power in the entertainment business.
"What is a major today?" Greenberg said. "What is that definition in a world that's connected to the consumer and where there are infinite numbers of platforms in an always-on, always-connected way of life?
"Aren't Netflix and Amazon major studios now? They finance, produce, distribute and exhibit their own productions from small budget to blockbuster-size budget. In fact, they are bigger than the majors – they control the consumer connection and have all the data that the major studios don't have."
Who's next?
This turns the focus on a handful of studios and asks who's next. "Paramount, Sony and Lionsgate are next," Greenberg says. "We're living in a world of Comcast owning Universal, AT&T likely to buy Time Warner, and now Disney-Fox. Paramount, Sony and Lionsgate are too small to compete on the level of those players. It's David versus Goliath with a different outcome."
How long can Paramount and Sony stay competitive before there are only three or four US majors left? Paramount chief Jim Gianopulos was brought in to revive an ailing studio after Brad Grey's death, yet he presides over a relatively small fiefdom. The same could be said of Tom Rothman at Sony, and certainly the mini-major Lionsgate.
They are always going to struggle against rivals who are owned by major carriers. Now they will struggle even more against Disney, which already controls an unparalleled stable of IP that comprises Lucasfilm, Pixar and Marvel Studios – which looks like it is about to welcome Deadpool, Wolverine, X-Men and Fantastic Four back into the fold – plus the Avatar franchise.
Viacom chief Bob Bakish has not sounded like a man in a hurry to offload Paramount, but that could change if the price is right and he comes under pressure from the board. Sony Corp's film business remains more of a mystery. Neither has a rock-solid franchise that promises profitability for years to come – Paramount's Transformers is a brand of diminishing theatrical returns, while Sony's James Bond adventure could be up.
Any one of Amazon, Netflix, Apple, Facebook, Verizon or Sprint to name a few could snap either up studio without breaking stride. Add Lionsgate and MGM to the list of studios on the block.
Streaming opportunities
For Disney, the Fox deal is a huge opportunity to grow its nascent streaming platforms as Bob Iger moves his studio – and by extension, Hollywood – away from the legacy business towards the new world. Plans have already been announced to launch an entertainment app in 2019 that will carry live-action and animation. Marvel Studios and Lucasfilm content cannot be far behind. If the acquisition goes through, add Deadpool, Avatar, the Apes franchise and Fox Searchlight films to the menu.
"Iger is radically transforming the entertainment content and distribution business from the B2B model it was founded on to the B2C business it must be in order to be around for years to come," Greenberg says. "He really is 'the smartest person in the room' and he has figured out how Disney can be the biggest player in the game."
When Iger took the Disney job he was tasked with growing content, investing in technology to create platforms that could reach consumers, and spurring international growth. "This acquisition essentially ticks each of those boxes," the chairman and CEO told reporters on a conference call on Thursday morning.
Iger expressed admiration for Fox Searchlight – which this week beat every other studio and earned 15 Golden Globe nominations ('Big' Fox earned 12) – and Fox 2000, and said, "we fully intend to stay in this business [of making high-quality films]." He expects to plough ahead in the franchise-creation game and stressed the importance of making great stand-alone films.
The Disney chief added he holds FX Networks, Sky and STARZ in the highest regard. "They put us in businesses we're not currently in… direct-to-consumer being one and local content creation being another."
It remains to be seen how the synergies will work out. Greenberg and others ask how will 'Big' Fox fit into the stable. Who will be on the greenlight committee? What happens to Fox film chief Stacey Snider, head of Fox International Andrew Cripps and other senior executives, the overlapping production, distribution and marketing teams, the international territory offices of both studios. And of course, the human equation – how many staffers will lose their jobs?