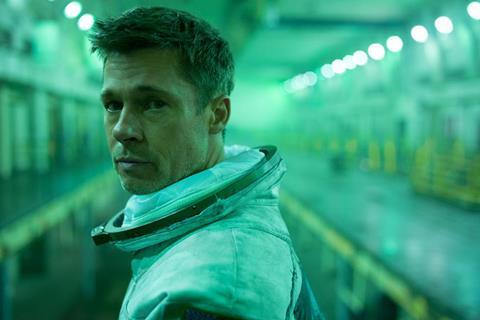 Months after Disney closed the $71.3bn acquisition of the entertainment assets of 21st Century Fox and began culling Fox executives, the broader strategy has come into focus as chief Bob Iger is abandoning much of the Fox development slate and retooling the studio's output largely as a feeder for Disney+ and Hulu, with the exception of several renowned franchises.
The Disney chairman and CEO delivered the news to analysts on a third quarter earnings call after he cited a Fox operating loss of $170m for the quarter, due in part to the below-par performance of Dark Phoenix.
The X-Men spin-off earned $250m worldwide on a budget of $200m, however Iger noted the inherent value in inherited Fox IP that Disney clearly intends to exploit, including the X-Men property.
The other jewels in the crown are Avatar, Deadpool, and Planet Of The Apes. Beyond that, Iger has instructed his lieutenants Alan Horn and Alan Bergman to drastically slim down the theatrical roster and reconfigure the Fox pipeline alongside Emma Watts, who has signed a new deal to remain at Disney.
The Disney chairman and CEO estimated the process could take a couple of years to make an impact. The plan is for Fox Searchlight to continue delivering niche, mostly adult-oriented fare, although Iger did not offer much by way of specifics, except to say Searchlight would continue to make prestige content and expand its storytelling on to Disney's direct-to-consumer business, which most likely suggests the Hulu platform.
Marvel Studios chief Kevin Feige will assume oversight of Fox's superhero properties such as the X-Men universe, a prospect that has tantalised observers for years given his exceptional success rate, and increases the number of storytelling options under his remit.
Disney+ will carry reboots of Fox properties Night At The Museum, Diary Of A Wimpy Kid, Home Alone, and Cheaper By The Dozen. Earlier in the year Iger said in interviews that he pressed ahead with the $71.3bn acquisition with Disney's direct-to-consumer platforms in mind.
Disney+ is scheduled to launch on Nov. 12 and after one year the plan is for it to carry more than 400 films and 7,500 episodes of TV. Disney is taking back its prized content and from this year onwards, Disney+ and Hulu will become the first streaming window for most films. Disney+ launches at $6.99 a month, while Hulu is $5.99, and sports platform ESPN $4.99. Disney will bundle all three for $12.99 – an extremely competitive price point.
Current Fox theatrical releases on the Disney slate that are going ahead include James Gray's sci-fi and imminent Venice Film festival world premiere Ad Astra, Steven Spielberg's West Side Story, and Amy Adams thriller Woman In The Window.