The UK's Bottle Yard Studios has been announced as the home of US musical comedy Galavant.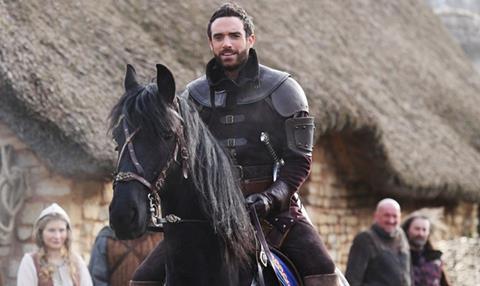 ABC Studios, the production division of the Disney-ABC Television group, used the Bristol facility as the production base for the making of Galavant's pilot, which was the first US broadcast pilot to film in the UK since the introduction of high-end TV tax reliefs in April.
Galavant is now set to become one of the first US network shows to be based in the UK.
Pre-production for the series began this week while shooting will run from August through October.
Galavant will shoot in The Bottle Yard's Tank Houses 1 and 3 - a total of 20,000 sq ft.
Bottle Yard Studios managing director Fiona Francombe said: "We were quietly proud to have been home to the Galavant pilot earlier this year, and we're thrilled that ABC Studios have now decided to base the full series at The Bottle Yard Studios.
"To have secured a booking from a major international studio like this is confirmation that our facilities are competing at the highest level against other spaces in the UK production scene."
Other productions currently filming at The Bottle Yard Studios include BBC2 drama Wolf Hall, BBC1 drama Poldark and long-running C4 gameshow Deal or No Deal.