The company has picked up international sales rights to Richard Elson's family film narrated by Liam Neeson.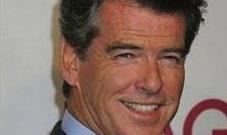 Newcomer Erin Galway-Kendrick stars in A Christmas Star with a supporting role by Pierce Brosnan and a cameo from Kylie Minogue.
Galway-Kendrick plays Noelle, who believes to have the gift to perform miracles and is determined to save her village from a conniving developer, played by Brosnan.
Cinemagic's Joan Burney Keatings produced the film and Elson co-wrote the screenplay with Maire Campbell.
Spotlight Pictures vp Ryan McCombs brokered the deal with Keatings.