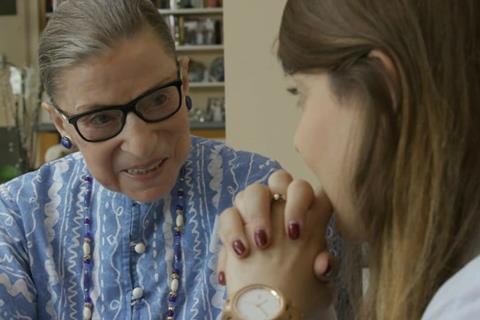 Leading European executives have expressed fears for the future of documentaries in the cinema at this week's Sunny Side of the Doc.
In a session devoted to documentaries on cinema, television and platforms, German executives spoke of a crisis in terms of documentary theatrical releasing and said they believed the future of many feature documentaries was on streaming platforms such as Netflix.
Christian Beetz, executive director at Beetz Brothers Film Production, whose credits include Open Heart and The Wagner Files, said theatrical releasing documentaries is getting more and more difficult. "If you have no support for theatrical release, you have no chance… I see their future on platforms."
"Documentaries in cinema are going down, there are real problems," agreed Christiane Hinz, head of documentary at German broadcaster ARD/WDR.
She added theatrical documentaries had a "slight chance" if the distributor makes an event out of the release. "It's not like you can just put your film in the cinema – you really schedule an event around it. That works. But you can't do it for every film."
Director Luzia Schmid (Groundspeed, Lost in Liberia) said she believed that "there is going to be less produced for the cinema."
Speaking on the same panel, Netflix director of original documentaries Diego Bunuel was more upbeat about the future of the cinema doc, noting the past year had been one of the best ever for in the US, citing films such as Three Identical Strangers, RBJ and Won't You Be My Neighbour?
"I believe there is so much scripted content right now, that people need real stories – they need to connect to our reality, to our world and to our issues," he said.
"People crave experiences, and cinema is a collective experience. And obviously coming from a cinema family [Bunuel is the grandson of director Luis Bunuel], I have a great passion for it… What people like is this collective coming together on a topic or story, and we have seen that with RBJ, for example, with panel discussions after shows."
However, he emphasised Netflix's main priority is backing films for its own platform. "I don't think we are into the theatrical business. Maybe on certain films because that is what Is required. Our goal is to do platform – we are not competing in the theatrical business."
Bunuel suggested the reason why documentaries might be working well on Netflix rather than on a traditional linear broadcasters or at the cinema is down to the ability of the viewer to choose when to watch it.
"You maybe want to choose the right moment, maybe on a Sunday afternoon, maybe at a specific time when your mind is ready to get involved," he said. "Documentary is something that stimulates the mind, while fiction is where you relax and are carried by the narrative."
Recent Netflix feature-length documentaries include Knock Down the House, Chasing Coral, Icarus, Fyre, The Legend of Cocaine Island and Homecoming.