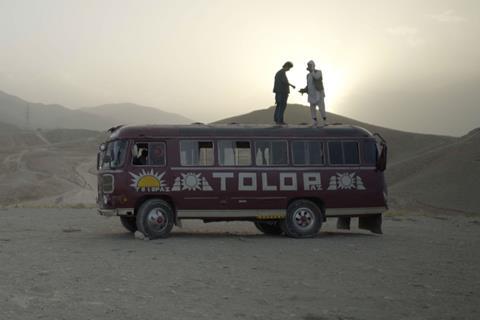 The IDFA Bertha Fund, which supports documentaries made by filmmakers from developing countries, has secured €1.2m ($1.4m) in funding over the next three years (2019-2021) from the global social justice organisation the Bertha Foundation.
The IDFA Bertha Fund, previously, known as the Jan Vrijman Fund, was set up in 1998 and has long been an essential part of the activities of the International Documentary Festival Amsterdam (IDFA). This year's festival takes place Nov 14-25 and the opening film - Aboozar Amini's Kabul, City In The Wind – was backed by the fund.
"The Bertha Foundation sees the enormous opportunity in offering perspectives outside of mainstream media, stimulating the growth of local documentary," said Rebecca Lichtenfeld, director of social impact media at Bertha Foundation.
The Fund has supported over 500 films in the past two decades and been supported by the Bertha Foundation since 2013. Since then it has supported 166 documentary projects from 80 countries, 74 of which have been completed.
Ten films backed by the Fund were selected to screen at IDFA 2018. They included Wang Bing's Dead Souls and Ksenia Elyan's How Big Is Your Galaxy. (The latter film's producer Alexander Rastorguev, a vocal critic of Russia's President Putin, was murdered in late July while researching a new documentary about mercenaries in the Central African Republic.)
Further films backed by the fund include Feras Fayyad and Steen Johannessen's Oscar- nominated Last Men In Aleppo, which won the world documentary Grand Jury Prize at Sundance in 2017 , and Tala Derki's Return To Homs, which won the same prize at Sundance in 2014.
The IDFA Bertha Fund also receives financing from Creative Europe Media for its coproduction fund, IDFA Bertha Fund Europe. This provides production and post-production support of up to €40,000 per project and makes six coproduction grants and three distribution grants each year.