Dogwoof acquires world rights for Mike Myers' directorial debut 'Supermensch: The Legend Of Shep Gordon'.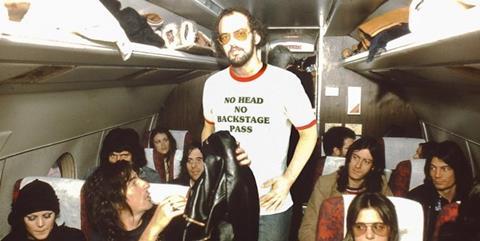 Dogwoof has closed a deal with A&E IndieFilms to acquire world rights for Mike Myers' (Austin Powers, Wayne's World) directorial debut, Supermensch: The Legend of Shep Gordon.
The film tracks the life and career of one of the most influential and powerful figures in the entertainment industry. Shep Gordon managed acts such as Alice Cooper, Blondie, and Anne Murray, and created the cult of "celebrity chef".
Narrated by Gordon, the film also includes archival material and interviews with the likes of Michael Douglas, Alice Cooper, Willie Nelson and Emil Lagasse.
Gordon met Myers in the 1990's and the two have been close friends ever since.
Dogwoof will also release the film theatrically in the UK, and will give it its European debut at the EFM in Berlin next week.
Radius-TWC will release theatrically in the US early summer 2014, premiering at SXSW.
"Supermensch is an irresistible story of a true legend, and entrepreneur and business man who created the rules for entertainment management, but most importantly this is a film with so much soul. We are so proud to be working with Shep, Mike and the A&E team and cannot wait to take it to market," said Dogwoof's Anna Godas.