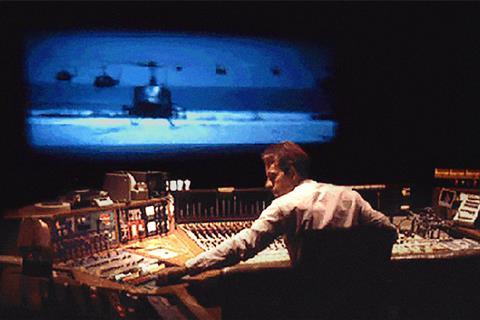 London-based documentary specialist Dogwoof has acquired international sales rights to Midge Costin's Making Waves: The Art Of Cinematic Sound ahead of the film's premiere at next month's Tribeca Film Festival.
Dogwoof will handle global sales minus North America, which is being handled by Cinetic, and will screen to buyers in Cannes.
The film is an insight into how sound is used in the filmmaking process and features notable film personnel including sound designers Walter Murch (Apocalypse Now, The Godfather) Ben Burtt (Star Wars, Raiders Of The Lost Ark) and Gary Rydstrom (Saving Private Ryan, Toy Story). Directors such as George Lucas, Steven Spielberg, David Lynch, Barbra Streisand, Sofia Coppola, Christopher Nolan and Ryan Coogler also feature.
The project is an Ain't Heard Nothin' Yet Corp production in association with Good Movies Entertainment and Buster Films. The producers are Bobette Buster, Karen Johnson and Midge Costin.
Dogwoof is coming off a banner year, with its Oscar and Bafta-winning climbing doc Free Solo marking its first £1m+ UK box office hit.