After twice securing competition slots in Cannes for his earlier films, Dominik Moll unveiled his new film Only The Animals this week in Venice's Giornate degli Autori (previously known as Venice Days). If he felt being in a parallel section was a comedown, the German-born French director wasn't showing it.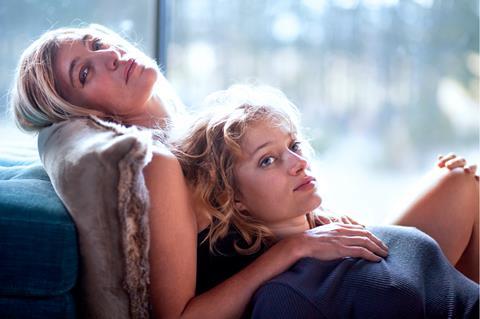 "Maybe it's age, but I am getting less interested in prizes and competition. The main competition probably gets more media attention but I think it's still a great chance to show the film here. If people like it, they will talk about it and it will live its life," Moll said following the Venice premiere. "I know that the selection team from Giornate degli Autori were very enthusiastic about the film and I believe it is important to go toward people who are enthusiastic."
The director's Harry, He's Here To Help (2000) and Lemming (2005) both competed for the Palme D'Or in Cannes. Only The Animals, produced by Haut et Court and sold by The Match Factory, may not be contending for a Golden Lion but it has received a positive response from audiences and critics following its first Venice screenings. Screen's review called it "a classy Euro thriller".
Moll revealed that it has now been selected for La Roche-sur-Yon International Film Festival, overseen by Paolo Moretti (also delegate general of Cannes Directors' Fortnight). He also confirmed that the French release through Haut et Court will follow on December 4. A German distributor is expected to be confirmed shortly.
Moll adapted Only The Animals from the novel by Colin Niel. It has an ingenious La Ronde-like structure which interlinks the lives of French farmers, African computer hackers, extortionists and lonely French wives. Valeria Bruni Tedeschi co-stars as a neglected wife whose lesbian affair with a waitress has disastrous consequences.
"I really thank the casting director for suggesting her for the part of Evelyne. She gives a great performance," Moll said of his lead. "Her character is cruel and fragile at the same time, and Valeria plays that mixture extremely well. For part of the film, she has to play a corpse and funnily she also enjoyed that part. She felt it was almost like a metaphysical experience."
In recent years, Moll has been working as much in TV drama as in the film area in recent years. He directed the first two episodes of Sky Atlantic / Canal+ drama The Tunnel, produced by Kudos (and based on Nordic noir series, The Bridge). He also wrote and directed ambitious new refugee-themed German-French mini-series series Eden, which was in competition in Series Mania earlier this year.