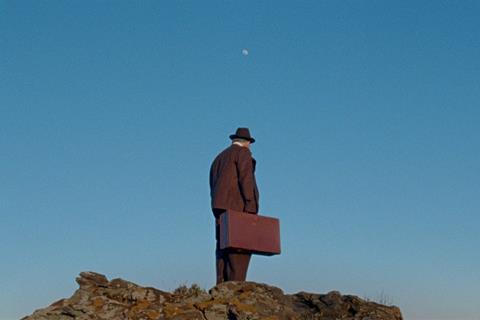 The Dublin International Film Festival (DIFF) dropped its virtual curtain last night (March 14) wiith the world premiere of Rachel Carey's Dublin-set comedy Deadly Cuts in in a year that saw strong audience build and increased sales.
Virtual screenings had their audiences capped, with many titles including the opening and closing films as well as Irish titles The Boys From County Hell and Son, and international festival favourites Limbo and Minari selling out well in advance.
There were several titles that were particularly well-received by audiences, said festival director Gráinne Humphreys. They included Greek drama Apples and Tadhg O'Sullivan's lunar documentary To the Moon, which were awarded best film and best Irish film respectively by Dublin Film Critics Circle.
The audience award winner will be announced on March 16 .
It could never replicate the cinema experience, but the success of this year's virtual DIFF underlines the potential to draw new audiences to the festival experience, said Humphreys.
As well as reaching audiences beyond the Irish capital and throughout the country, non-geo-locked titles, workshops and events were viewed by audiences as far afield as California and Dubai.
"We were able to reach out well beyond Dublin, which is fantastic. I'm already thinking about 2022, if you can retain and build on those new audiences and new connections," she said.
As well as increased viewing numbers this year, Humphreys noted a wider audience spread across the programme and increased multiple-ticket purchasing.
"To be truly representative a festival has to show a wide range of films, but you're aware that some of them are maybe more appealing to a smaller audience. What backs our faith and commitment to showing those films is the larger numbers that we got for them in an online year than we possibly would have had in a physical year.
"A lot of people do try and watch as a slotted festival where you watch the film when it opens, but other people are watching in significant numbers over the duration that it's available. That does give you a flexibility, you're actually building the festival into somebody's work or home life."
Humphreys and her colleagues delivered a strategy to build new audiences, aware that geographical and other logistical factors would not be an issue in a virtual year. Early on in the pandemic, she and a network of other film programmers met virtually on a monthly basis to share insights and experiences.
"We absolutely made this agreement to support each other and to cross promote our events," she explained. " We definitely benefited from seeing how Galway and Cork have managed to do their events online. But equally that there is this rolling initiative of promoting to people who are already film festival attendees. Cork is a huge audience for us, you can see it with Galway as well. You can see that there are audiences that are hungry for cultural cinema, they just want the opportunity to be invited, or to be included."
Opening on March 3rd with Harry Macqueen's Supernova, DIFF's programme featured a strong Irish and international documentary strand, a world cinema programme that included festival favourites and a wide Irish features programme. Strands included a Black Women Filmmaker's Festival Retrospective, featuring an interview with Amma Asante,, casting and screenwriting panel events and public interviews with Steve McQueen and Colin Farrell.
DIFF also introduced a new initiative - Playback X DIFF - a programme of new Hip Hop and R&B music videos, along with interviews with the creators involved, curated by producer Michael Donnelly V and musician Erica Cody.
Humphreys suggested that by next year's festival, there will be a new system of rules and releases that cannot even be imagined now.
"We don't know what it will look like in 2022, but we at least know we have two models, physical and virtual, that we could draw from. I know some people feel very strongly there's only one way to see a film and I agree, you watch a film in a cinema and it's a very, very different experience. But there's something about the fact that there are audiences who will hopefully get access to films that they wouldn't see via an online screening. Maybe we will be thinking about screening in a variety of different ways."