Speaking in Rotterdam, Netherlands Film Fund director Doreen Boonekamp has delivered an upbeat assessment of the state of the Dutch film industry.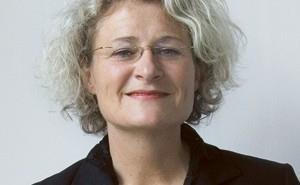 Boonekamp has also revealed details of how the country's new cash rebate system, introduced last year, is driving up production levels.
Some €78m was spent on Dutch production last year, a considerable hike on production investment in 2013, which was around €14m less.
Boonekamp said, as a result of the new incentive, "a lot of post production work is going back to the Netherlands".
The incentive offers a cash rebate of 30% on the eligible Dutch spend.
Since the incentive was launched in June 2014, 51 film projects have received a total of €13.6m from the scheme.
These have included high profile projects such as Mike van Diem's De Surprise, Alex van Warmerdam's Schneider vs. Bax, Polish feature Math Sucks, Austrian movie The Night Of A Thousand Hours, and Roel Reiné's epic seafaring yarn Michiel de Ruyter, about the "Golden Age" Dutch admiral who sank the English fleet.
There will be slightly over €25m available through the incentive during 2015.
New local film commissions emerging
In response to the increased investment and production activity, a number of new local film commissions have sprung up in different regions of the Netherlands.
Dutch films had an approximately 20% share of box office and admissions in 2014. The results were bolstered by the spectacular performance of comedy sequel Gooische Vrouwen 2, a Desperate Housewives-style comedy which made $12 million in 2014.
Overall admissions reached 30.8m (down 0.2% on 2013) and box office generated €249.9m (up 0.1%).
"You need to get a stronger position in the home market," said Boonekamp. "On the other hand, we are also really working on achieving a stronger international position by becoming much more involved in international co-productions and enabling Dutch films to be premiered and selected at major international festivals."
Boonekamp confirmed that the Dutch/German co-production treaty will be signed at the Berlinale next month.
Oscar nomination; IFFR significance
The local industry has also been heartened by the Oscar nomination for animated short A Single Life, directed by Marieke Blaauw, Joris Oprins and Job Roggeveen, a film about a girl called Pia who plays a mysterious record and is taken back into her past life.
The Film Fund boss highlighted the significance of the International Film Festival Rotterdam (IFFR) for the Dutch film business.
"The festival is the perfect platform to launch new films and we are very happy that they (the festival programmers) included quite a number of Dutch films," she said.
"They (at IFFR) are also experimenting with new ways of distribution, for example IFFR Live. That is really great because they are offering a platform not just in Rotterdam but in many places throughout Europe."
Boonekamp also pointed to the increased level of support the Film Fund offers for distribution, marketing and dubbing of Dutch films abroad.
Films to have benefitted from this scheme include Alex van Warmerdam's Borgman, for its US distribution through Alama Drafthouse, and kids' film Kauwboy for its Norwegian distribution through Europafilm AS.