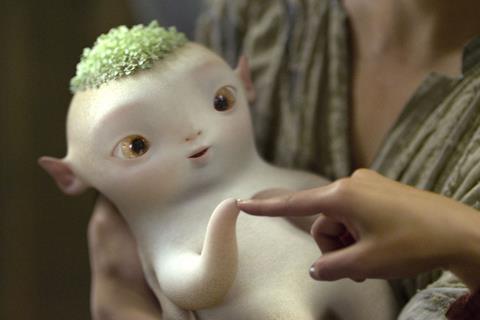 Hong Kong's Edko Films has sold Raman Hui's Monster Hunt 2 to a slew of territories, including a deal with Sony Pictures, which has taken the film for Singapore, Malaysia, Indonesia, Philippines and Taiwan.
Other deals concluded this week in Toronto include sales to Thailand (Mono Film), Vietnam and Cambodia (Atrinaga Company), India (Multivision Multimedia), Korea (Kidari Entertainment) and Australia and New Zealand (Magnum Films).
In addition the film has gone to Latin America (Alpha Filmes) and Italy (Minerva Pictures). It was announced in Cannes that Lionsgate would be handling distribution in North America and the UK.
Edko has also tied up with fashion designer Vivienne Tam, who used the highly-anticipated sequel as inspiration for her Spring/Summer 2018 collection, which was showcased at this week's New York Fashion Week.
Currently in postproduction, Monster Hunt 2 stars Tony Chiu-Wai Leung along with Bai Baihe and Jing Boran, who both starred in the blockbuster first installment. The film is being lined up for wide release across China during the Chinese New Year holidays on February 16, 2018.