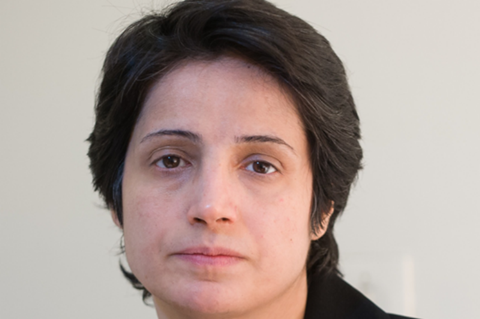 The European Film Academy (EFA) and the Berlinale have raised the alarm over the health of Iranian human rights lawyer Nasrin Sotoudeh and demanded her immediate and unconditional release from prison in Tehran.
Sotoudeh is one of Iran's most prominent human rights lawyers. She was arrested in 2018 on charges related to her work and sentenced to more than 30 years in jail and 148 whiplashes. Immediately prior to her arrest, she had been involved in defending women who had been jailed for challenging Iran's draconian hijab laws by taking off their head scarves in public.
Sotoudeh is being held in Iran's notorious Evin prison where she began a second hunger strike on August 11 to protest the Iranian government's refusal to release political prisoners during the Covid-19 pandemic.
Iran, which is one of the countries worst hit by the pandemic in the Middle East, temporarily released tens of thousands of prisoners last March but has refused to free political prisoners sentenced to more than five years in jail.
"Nasrin Sotoudeh's selfless and outspoken advocacy for female inmates, young people and journalists and her opposition to the death penalty, have brought her to a very serious life threatening situation, " said European Film Academy chairman Mike Downey.
"Her hunger strike has now lasted a whole month and she is suffering from acute dehydration, has lost almost 7 kilos along with memory loss, vomiting and migraines, and it could spiral downhill very quickly from here."
In a joint statement, EFA and the Berlinale encouraged all film and culture institutions around the world to join their campaign and also called on people to sign a petition calling for her release, organised by writers and freedom of expression body Pen International.