Topics will include virtual reality, new technologies and the intersection between films and video games.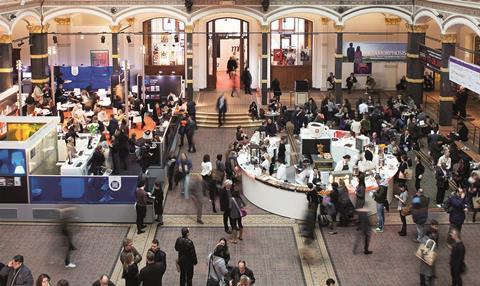 The European Film Market (Feb 9-17) is to introduce a series of new tech and start-up-oriented strands including Propellor Speednic, EFM Startups, VR NOW Con Business Mixer, Game <3 Cinema, and The Next Level of Cinema.
Propellor Speednic will be a networking meeting concerning the way films are produced and distributed. It will be run in association with the incubator programme Propellor Film Tech Hub which is set to be launched with the assistance of CPH:DOX, the Rotterdam film festival, and Berlin tech company Cinemathon.
EFM Horizon will continue the work of former scheme EFM Startups. Selected groups will present new technologies for production, distribution and marketing. The initiative is aimed at encouraging financial investment in film and connect potential partners.
Another initiative, The Next Level of Cinema, will offer companies the chance to present new products to buyers, producers, exhibitors and cinema operators. Expected at the event are new projection technologies, sound systems, and camera equipment.
The EFM will also be presenting a conference on virtual reality called VR NOW Con Business Mixer that will see expert on the medium come together to address the trends shaping the sector.
Finally, there will be an event on the association between video games and movies called Game <3 Cinema. Formerly introduced at International Games Week in Berlin, the event will be appearing at EFM.
The series are produced in partnership with car manaufacturer Audi.
EFM director Matthijs Wouter Knol commented: "As the market of one of the largest public festivals in the world, the EFM is once again expanding its portfolio. From now on, our motto 'It all starts here' will take on additional meaning. The audio-visual sector is consistently characterised by radical transformations. New technologies change everything, focal points shift, traditional companies have to reconfigure their approaches."