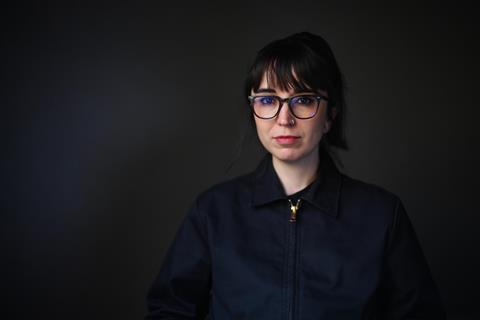 El Estudio, Morbido and Vision Entertainment have set Tribeca Festival filmmaker Michelle Garza Cervera to adapt and direct That Summer In The Dark (Ese Verano a Oscuras).
The project is based on the story of the same name by award-winning Argentinian journalist and writer Mariana Enríquez about two teenage friends obsessed with American serial killers. The bored youngsters spend the summer fantasising about gruesome murders until the true horror of it all is brought home when a neighbour kills his wife and daughter.
Mexican filmmaker Cervera, whose feature debut Huesera premiered in Tribeca Midnight at 8pm ET on Thursday (June 9), is adapting the screenplay with her Huesera co-writer Abia Castillo. That Summer In The Dark will shoot in Mexico and the creative team is transferring the setting from Argentina in the late 1980s to Mexico City around the same time.
Cruz, the Mexican CEO of El Estudio who established the US, Mexico City and Madrid-based company with Enrique Lopez Lavigne and Diego Suarez Chialvo, co-founded Canana and produced Sin Nombre and Miss Bala, is among the producers on That Summer In The Dark
"When I first read this story by Mariana Enríquez, I deeply identified with it," said Cervera. "Like the characters, I was also a Mexican teenager fascinated with the stories of serial killers that came from the United States. Just like in the story, there was a moment when I became aware of the real violence around me, a moment that transformed and complicated that fascination."
She continued, "Ese Verano a Oscuras is a story about the contrast generated by growing up under the influence of North American content and those narratives where violence seems so far away that it becomes attractive, all while living in a country like Mexico, where all kinds of crimes, including femicide, are the daily bread."
Huesera centres on a woman who experiences extreme visions after becoming pregnant. XYZ Films handles worldwide sales on the horror, which screens again at the festival on June 10 and 18. Cervera graduated from Centro de Capacitación Cinematográfica in Mexico and completed an MFA in film directing at Goldsmiths, University of London. Her short films have played at Fantastic Fest, Fantasia, Sitges, Mar de Plata and Toulouse, among others.
El Estudio has more than 10 projects in production with studios and streamers and its 10-episode series High Seas (Marea Alta) debuts on ViX+ this year.
Pablo Guisa Koestinger's Mexican Morbido launched in 2007 as a genre festival in Mexico and has grown into Grupo Morbido encompassing the festival alongside publishing, a pay-TV channel and feature production and distribution. Andres Budnik and Liam Scholey co-founded Vision, a management and production company based in Los Angeles with offices in Mexico City.