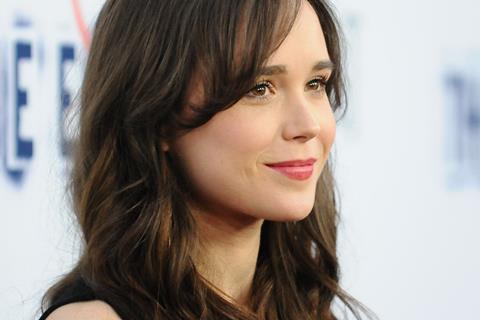 Actress Ellen Page posted an in-depth Facebook post on Friday stating that director Brett Ratner outed her on the set of X-Men: The Last Stand when she was 18-years-old, and verbally abused her.
Page, who earned a lead actress Oscar nod in 2008 for Juno, also recounts an innappropriate encounter with an unnamed director, whom she alleges "fondled my leg under the table" when she was 16. The actress also mentions Bill Cosby, Roman Polanski, and Woody Allen.
Ratner was accused of sexual harassment or misconduct by six women, including Olivia Munn and Natasha Henstridge, in a Los Angeles Times report earlier this month. The Times reporter has since said that numerous other women have made contact with similar claims. Ratner has denied the allegations.
Page's Facebook post can be seen below.
Celebrities have been posting messages of support for Page on social media:
Ellen Page is a badass. https://t.co/BHmF442C7L

— Kumail Nanjiani (@kumailn) November 10, 2017
Thank you for speaking out @EllenPage. This is required reading. ❤️💛💚💙💜 https://t.co/6wlZYhr19p

— Tatiana Maslany (@tatianamaslany) November 10, 2017
I was there when that comment was made. I stand with you .@EllenPage https://t.co/DEIvKDXeEL

— Anna Paquin (@AnnaPaquin) November 10, 2017