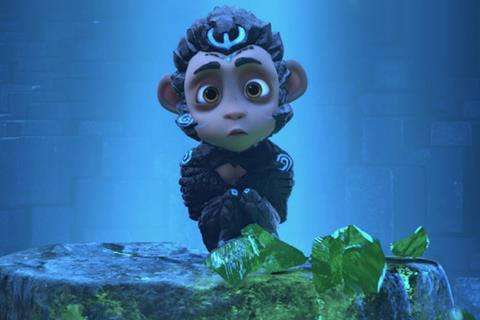 Endeavor Content has picked up international rights to $20m Chinese animated feature Monkey King – A Hero's Journey To The West, which involves major Hollywood talent including writer James Felder and producer Walter A McDaniel.
Felder, whose credits include animated series Ultimate Spider-Man and The Avengers, has scripted the feature, based on the Chinese classic Journey To The West, about the simian superhero and his sidekicks Pigsy, Sandy and the White Horse.
McDaniel, a comic book artist who has contributed to films including Deadpool and Batman, is founder and CEO of Beijing-based Red Dragon Entertainment, which is producing the film with backing from China's Starry Entertainment. He is also serving as chief creative director on the film.
Animation artist Phil Nibbelink (The Fox And The Hound) is on board as director, while other talent includes Lorenzo Paoli (Gnomeo And Juliet) as production designer and CG supervisor Igor Lodeiro (Kung Fu Panda 3). Currently in production, the film is being readied for delivery in the fourth quarter of 2019 or first quarter of 2020.
Endeavor Content is becoming more active in China, where it recently hired Beijing-based sales executive Chia Chou and picked up international rights to action drama Guilt By Design, produced by Grand Canal Pictures, Perfect Village Entertainment and Hong Kong's Mei Ah Films.