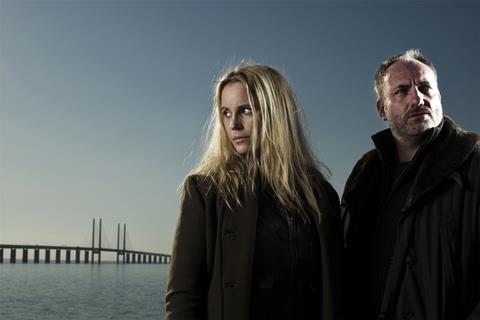 Pan-Asian streaming service Viu is teaming with Endemol Shine to produce an Asian version of Scandinavian crime series The Bridge.
Created and written by Hans Rosenfeldt, the original series begins with a body that is found on the border of two countries, forcing an investigator from each country to work together to solve the case.
In the ten-episode Asian adaptation, a body is left on the border of Singapore and Malaysia, forcing investigators from both sides to solve the crime and probe social issues in both countries.
Cast has yet to be announced, but will be speaking languages from both countries. Production is expected to start in July for streaming in Malaysia and Singapore later this year.
The original series, which was broadcast in more than 188 territories worldwide, was a joint production between Sweden's Filmlance International, owned by Endemol Shine, and Denmark's Nimbus Film. It was also adapted into versions that took place across the borders between the UK and France, US and Mexico, and Germany and Austria.
Viu said the Asian adaptation fits with its strategy to not only deliver local-language content, but also produce international content formats tailored for local markets.
"Viu previously achieved success in adapting popular entertainment to emerging markets when it brought the CBS Hollywood Squares format to audiences in India, releasing Tollywood Squares," said Viu Malaysia country manager Kingsley Warner.
"Today's news is in that same vein and we believe that working with Endemol Shine to tell this gripping story, while also making it uniquely our own, will captivate our viewers."
Endemol Shine International CEO Cathy Payne said: "Partnering with Viu is a natural fit for us, given it's the leading OTT in Southeast Asia. We expect the premium format of The Bridge to resonate strongly in this region."
Operated by Hong Kong's PCCW and Vuclip, Viu has so far been rolled out in 15 markets across Asia and the Middle East. It also recently signed a content deal with Thailand's GMM Channel for 200 hours of programming.