Toronto-based Entertainment One has revealed its results for the 2018 financial year, which saw the company's revenues from its family brands on the up, including flagship Peppa Pig, while its film business took a sizeable hit.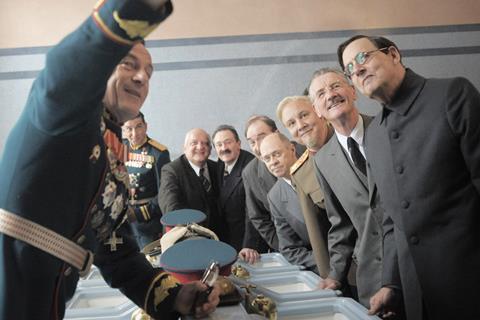 Overall profit for the group was up 116% to £78m before tax, while adjusted profit was up 11% to £144m (including one-off payments, as well as increased interest costs). Revenues were at £1.45bn, slightly down on the previous year's figure, while underlying EBITDA was up 11% to £177m.
Revenue from its family entertainment properties was £138.6m in 2018, up 56% on the previous period from £82.3m. Those numbers were driven by its banner brand Pepper Pig, which now has a further 117 episodes in production, and growth from newer properties such as PJ Masks.
The company also reported significant growth in its television wing, which includes eOne Television and The Mark Gordon Company. Revenues were up 19% in 2018 to £539m, which it said was driven by "larger productions and higher international distribution sales across key titles". It's TV properties include scripted series Sharp Objects, starring Amy Adams and airing on HBO this year, and legal drama Burden Of Truth, which has been renewed for a second season. Key acquired TV content included Fear The Walking Dead and Into The Badlands.
eOne's film division, however, saw a significant dip, with revenues falling 32% from £594.2m the previous year to £402.2m in FY18. The company said that the numbers were a result of lower volume and fewer high-profile releases such as The BFG, The Girl On The Train and Arrival, which were all hits in the previous period.
It released 85 films in cinemas, compared to 102 in the prior period, including Molly's Game, I, Tonya, Detroit, The Death Of Stalin and Finding Your Feet. Home entertainment revenues were also down 47% and broadcast and digital were 25% lower.
Looking ahead to FY19, the group said it expects to release 140 films across the period, of which 80 are expected to be its own titles. As the company continues to shift emphasis from buying film product to producing in house, it expects to invest £100m in acquisitions across FY19, a lower figure than FY18 (£118.8m), and spend £70m on production, up on the previous year (£47m). The company said that shifting its focus to in-house productions would give the group "greater control of risk, improved access and control over global intellectual property rights and enhanced financial returns".
Upcoming releases for FY19 include Amblin Partners' The House With A Clock In Its Walls starring Cate Blanchett and Jack Black; On The Basis Of Sex, a biopic of US Supreme Court Justice Ruth Bader Ginsburg, starring Felicity Jones and Armie Hammer; Green Book, a period drama starring Viggo Mortensen and Mahershala Ali; Annapurna Pictures' If Beale Street Could Talk directed by Moonlight's Barry Jenkins; and Backseat, Adam McKay's project about former US Vice President Dick Cheney starring Christian Bale, Amy Adams, Sam Rockwell and Steve Carrell.