The company is "evolving to underpin future growth", as revenues hit £1bn.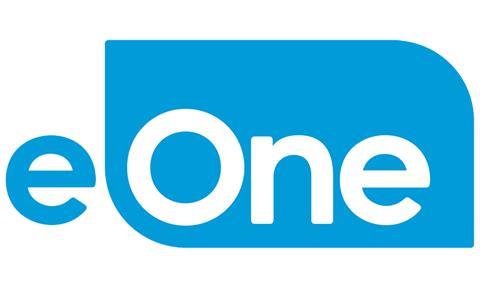 Peppa Pig producer-distributor Entertainment One (eOne) is to merge its film and television divisions into a single studio operation within the next 12 months (reports Broadcast).
In its full-year results, the business revealed that the company was "evolving to underpin future growth" with an integrated studio model.
An eOne spokesman told Broadcast that a merged studio will allow the company to "service both parts of [its] film and TV business more efficiently".
"It makes it easier for us to sell content. Once you get through the film cinema window, you're actually selling to the same people across film and TV," he said.
"Because buyers have become much more global, we are moving content around the group on a more global basis, so it makes sense to restructure and reshape the business."
The merger, which is expected to take place within the next year, is also designed to better position the business to "attract top-tier creative partnerships."
eOne has film and television offices in Canada, the UK, Australia, Benelux and Spain. It combined its film and television salesforce into a global content sales operation in April.
It is understood the studio model will not affect the daily operations of eOne's production subsidiaries, such as The Mark Gordon Company.
Full-year results
eOne reported a dip in pre-tax profits for the year, despite a rise in revenues driven by its television and family divisions.
The Canada-headquartered business, which distributes ABC's Designated Survivor and AMC's The Walking Dead, reported revenues of £1.1bn for the year ending 31 March, up 35% from £803m for the same period last year.
eOne television revenues increased to £328 million, up 75% from £188 in 2016 - driven by higher global content sales, international distribution sales for Mark Gordon Company titles and the acquisition of reality producer Renegade 83.
Within its kids-orientated family business, revenues rose to £88.6m, up 33% from £66.6m, and driven by the strong performance of Peppa Pig, as well as the growth of new property PJ Masks. Last week, eOne revealed it had put 117 new episodes of Peppa Pig into production.
eOne's profit before tax, however, slipped £37.2m, down 22% from £47.9m in 2016. This was largely due to the renegotiation of a new film distribution agreement, which resulted in one-off costs amounting to £47m.
The decline came as eOne's investment in acquired content and production rose to £407.9m, up 87% from £218.5m.
Investment in acquired content for eOne Television is expected to grow to more than £40m over the next year, with production spend rising to over £170m. However investment in productions for The Mark Gordon Company is expected to decrease to £80m, as 80% of the new financial year's budget by value has already been greenlit.
eOne chief executive Darren Throop said the business in "on track" to double in size by 2020.
"The television and family divisions have performed extremely well this year, both with double-digit growth in sales and continuing to build momentum for the future," he said.
"Particular highlights include The Mark Gordon Company illustrating its strength in creative content production with the success of internationally acclaimed Designated Survivor, as well as the very successful rollout of the licensing programme for newcomer PJ Masks, which supported another stellar year for Peppa Pig."