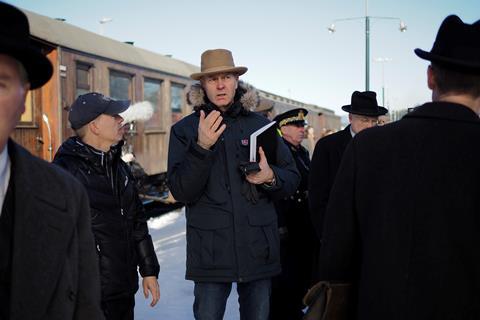 The new adaptation of Swedish period drama The Emigrants is set to be directed by Erik Poppe who will replace long-attached filmmaker Daniel Espinosa, who left the project because of schedule conflicts.
Espinosa was first announced as the director of the literary adaptation in 2015. But the Swedish director, who wrapped shooting on Marvel superhero film Morbius in June, has since stepped down.
He has been replaced with Norwegian director Poppe, whose credits include The King's Choice and Utoya - July 22.
SF Studios produces with Norwegian co-producers Paradox, Poppe and partners' company which was recently acquired by SF. Film i Väst and C More/TV4 also co-produce.
The screenplay will be written by Siv Rajendram Eliassen and Anne Bache-Wiig. Earlier versions of the script were written by Petter Skavlan, Johan Melin and Anders August.
Fredrik Wikström Nicastro produces for SF and confirmed the film will shoot in 2020.
The Norwegian Film Institute (NFI) has now boarded the project with co-production funding.
It will be the latest adaptation of the famed novel series by Vilhelm Moberg, which was previously filmed by Jan Troell for a 1971 version starring Max von Sydow and Liv Ullmann, and was nominated for five Academy Awards and won two Golden Globes.
The story follows Kristina and her husband Karl-Oskar, who emigrate from Sweden to America in the 1850s. Determined to flee poverty, religious persecution and social oppression, they head across the Atlantic in search of a better life.
SF also handles international sales.
Nordic funding roundup
Two further projects have also benefited from the latest round of NFI co-production funding, totalling $723,000 (NOK 6.6m).
These include Charlotte Sieling's Queen Margrethe, the Danish-led production that has Norwegian co-producers John M Jacobsen and Ellen Alveberg for Filmkameratene; and Milad Alami's The Opponent, a Swedish production led by Annika Rogell for Tangy with Norwegian co-producer Ruben Thorkildsen of Ape & Bjørn. The Opponent centres on an Iranian former Olympian wrestler who moves to northern Sweden.
Swedish Film Institute
Meanwhile, the Swedish Film Institute has confirmed its funding for Norwegian director Joachim Trier's The Worst Person in the World, his final film in his Oslo trilogy that started with Reprise and Oslo, August 31st.
He again collaborates with Eskil Vogt on the screenplay, a comedy-drama following a 30-year-old woman through romantic relationships, career choices and family situations. Mattias Nohrborg is the Swedish co-producer at B-Reel; the lead producer is Thomas Robsahm at Oslo Pictures.
Other SFI funding went to Frida Kempff thriller Knockings, which will star Cecilia Milocco (Involuntary). Kempff previously won a Cannes jury prize in 2010 for her short Bathing Micky.
Another thriller getting SFI support is Hanna Bergholm's Birds of a Feather, about a 12-year-old girl who hatches a bird-like doppelganger.
Other co-productions will see the Swedish organisation back Charlotte Blom's Diana's Wedding, a Norwegian drama produced by Maipo with Sweden's Avanti as co-producer.
In documentaries, SFI will support:
Danish-Swedish documentary Fat Front, about body positivity (LevelK handles sales);
Emily Norling's All We Own, about homeless heroin addicts in Stockholm;
Danish co-production Mira Jargil's Family Apart, about Syrian refugees in Turkey;
Ronja Yu's I Remember My 1980s, about Chinese artists in a pivotal decade;
Isabel Andersson's documentary Lena, delving into the diaries of Swedish actress Lena Nyman;
Mladen Kovacevic's Merry Christmas Yiwu, about workers in the Chinese factory city;
Johanna Aust's Petra and Peter, about a family dealing with substance abuse;
Liselotte Wajstedt's Norwegian production The Silence in Sápmi, about abuse and mental illness in young people; and
Norwegian production Emil Trier's Trust Me, about Pakistani cricketer Waleed Ahmed.
Nordisk Film & TV Fond
In its September round of support, the Nordisk Film & TV Fond backed three films, a TV series and a documentary.
These include Sihja Fly With Me from Finland's Tuffi Films, directed by Marja Pyykkö, a live-action film for children aged 7-12 is about an unconventional fairy and an eccentric boy.
The film is co-produced by Windmill Film in the Netherlands and Den Siste Skilling in Norway, with SF Studios, YLE, Planet X, Posthouse Storyline, Business Tampere incentives and support from the Finnish Film Foundation, Norwegian Film Institute, Eurimages and Creative Europe.
Also receiving support is Søren Kragh-Jacobsen's Danish drama Oh, To Be a Butterfly, produced by Snowglobe. Jesper Christensen and Karen-Lise Mynster lead the cast in a story about a stubborn pig farmer and his wife celebrating their golden wedding anniversary, when new truths emerge.
Iceland's Pegasus Pictures co-produces, in association with Nordisk Film, and support from the Danish Film Institute, the Icelandic Film Centre, Iceland's Ministry of Industry and Innovation, Sena and Síminn.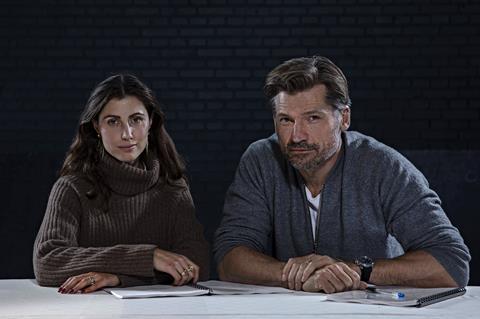 Also backed is Christoffer Boe's Danish romantic drama Taste of Hunger, produced by Zentropa and sold by TrustNordisk.
The TV series is Women and Wine, produced by Norway's Ape & Bjorn for NRK. The comedy follows a 49-year-old woman and is written by Liv Karin Dahlstrøm (who will also direct) and Thorkild Schrumpf.
The series has pre-sold to SVT, DR, YLE and RÚV, also received support from the Norwegian Film Institute, Filmkraft and Zefyr.
The Fond also backed Joonas Berghäll's documentary Red Ring, about the director's struggle with Lyme disease and his search for a cure to the global epidemic. Oktober produces and co-producers are Sweden WG Film and Germany's Tondowski Film, with co-financing from YLE, SVT, ARTE and ERR.
Finnish Film Foundation
In its October round of support, the Finnish Film Foundation has backed features 70 Is Just A Number written and directed by Johanna Vuoksenmaa for Dionysos Films, supported with €700,000; and Swedish lead production Sagres by Lovisa Siren with Finnish co-producers Tuffi receiving €100,000.
Documentaries that have received FFI support include:
Dinosaurus by Veikko Aaltonen for Bufo (€110,000);
Marta Dauliūtė and Viktorija Šiaulytė's Good Life, with Finnish co-producers Hillstream Pictures receiving €18,000;
Senseless, from 5 Broken Cameras director Guy Davidi, which received €40,000 for Finnish co-producer Making Movies; and
Antti Lempiäinen's Solitary Dance, receiving €75,000 for Superreel Productions.
Danish Film Institute
The Danish Film Institute's latest backings are Christoffer Boe's A Taste of Hunger and Søren Kragh-Jacobsen's Oh, To Be a Butterfly.
Also benefitting from DFI funds are Bille August's The Pact, about the turbulent relationship between renowned author Karen Blixen and young poet Thorkild Bjørnvig. Screenwriter Christian Torpe (Silent Heart) writes the script based on Bronvig's memoir of the same name. SF Studios Production and Motor produce.
Icelandic Film Centre
The Icelandic Film Centre has several letters of intent for 2020 productions:
Family film/musical Abbababb! by Nanna Kristín Magnúsdóttir, produced by Kisi;
youth drama Chicken Boy, by Heartstone director Gudmundur Arnar Gudmundsson produced by Join Motion Pictures;
Quake by Tinna Hrafnsdóttir adapted from the novel about repressed memories by Auður Jónsdóttir and to be produced by Hlín Jóhannesdóttir;
Summerlight And Then Comes The Night, about a village full of stories, by Elfar Adalsteins and produced by Berserk Films and Pegasus Pictures;
Wolka, about a woman released from Polish prison who flees to Iceland, directed by Árni Ólafur Ásgeirsson for Sagafilm; and
documentary Acting on a Dream, about actress Edna Lupita, by The Deposit director Ásthildur Kjartansdóttir.
The Icelandic Film Centre also has provided development support to Under The Tree director Hafsteinn Gunnar Sigurðsson's next film, Northern Comfort, which will likely shoot in late 2020 or early 2021.
Eurimages
At Eurimages' October meeting, the Scandinavian projects backed include the Norway-Belgian animation Titina directed by Kajsa Næss, which received backing of €460,000; Ruben Ostlund's forthcoming Triangle of Sadness, a Sweden-Germany-France co-production which received €470,000; and Zaida Bergroth's Tove, a Finnish-Swedish co-production about Moomins creator Tove Jansson, which received €163,000.