Indo-Chinese productions are also in the works.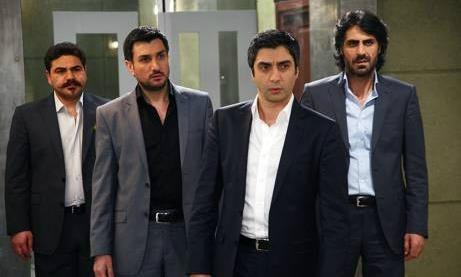 India's Eros International is joining forces with Turkish studio Pana Film, founded by actor Necati Şaşmaz, on two Indo-Turkish co-productions.
Shooting in both India and Turkey with crew from both countries, the two films will be bilingual and star A-list Indian and Turkish talent, including Şaşmaz himself. Eros' in-house writing team is working with Turkish writers on developing original stories that blend both Indian and Turkish cultures.
Şaşmaz is best known for playing the lead role of Polat Alemdar in top-rating Turkish TV series Valley Of The Wolves. The series has been distributed to 47 countries and featured guest appearances from stars such as Andy Garcia, Gary Busey, Billy Zane and Sharon Stone.
Eros is employing a similar strategy on two Indo-Chinese co-productions, with the working titles Love In Beijing and The Zookeeper, which are being set up as co-productions with China Film Group and Peacock Mountain Culture & Media.
Eros International chairman Kishore Lulla said: "Following our pioneering Indo-China joint production initiatives, we continue to expand the scope of Indian films internationally with our exciting Turkish collaboration. With our similar cultures, we want to tell stories with a mainstream appeal that transcend language and geographical boundaries."
Şaşmaz added: "Our common goal is to build a cultural bridge between both regions. With our Indian collaboration, we aim to expand our presence and tell new stories that can bring Indian and Turkish audiences together.