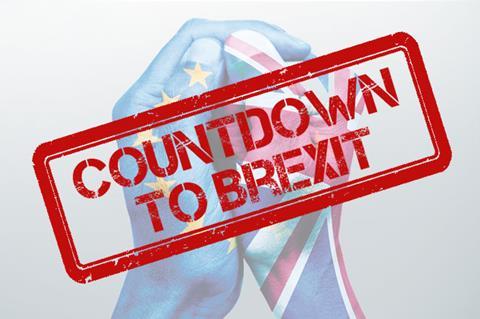 Amid the ongoing chaos over Brexit, UK companies are still successfully securing substantial funding from the EU's Creative Europe programme. There has been no sign of EU hostility to these companies as UK applications continue to enjoy a strong approval rate.
Earlier this week, three UK companies were awarded €1.8m ($2m) between them through the "Promotion of Audiovisual Works Online" scheme. Of the three beneficiaries, MUBI UK received €887,946 ($980,000), Curzon Cinemas received €672,800 ($742,400) and Gruvi Ltd (UK-owned and operated but based in Denmark) received €252,799 ($279,000).
The awards follow the development slate funding secured by The Bureau Film Company, Spring Films and Passion Pictures late last month.
Other selected projects with a UK connection that received the online funding include EuroFilm, a new data platform launched by Dublin-based ticketing outfit Usheru that will contain a searchable library of European films and where to view them (including on streaming platforms); FilmDoo and Universciné Belgium which received backing for an online 'edutainment' platform; and Together Films, which will work with the European Documentary Network on its cross-border Moving Docs initiative.
Agnieszka Moody, director of Creative Europe Desk UK, was upbeat about the latest funding: "These results are really heartening because they demonstrate that, on one side, the UK's creative sector continues to be actively engaged in European collaboration and projects even though our applicants have to navigate through increasingly uncertain circumstances, whilst on the other side, the EU clearly continues to select projects from the UK, which is still a participating country, as long as they demonstrate high quality and excellence in terms of the programme's award criteria.
"It also underlines why participation in Creative Europe continues to be an industry priority and why the BFI has been focusing on the interests of the screen sectors on continued membership of the Creative Europe programme," she added.
If the UK does tumble out of the EU on October 31, a UK government guarantee facility has been put together to take over administration of the grants, including paying out the money, for applications selected by Brussels before the exit date.
"This is the third year where Creative Europe gave us 100% of what we asked," said MUBI CEO and founder Efe Cakarel of his award, the highest grant to any single European company in this year's online awards. "This has been really important for us. These funds have really allowed us to double down on content, marketing, brand and distribution. Without these funds, we would not be able to be where we are today."
MUBI will be using the EU funding to further expand its MUBI Go initiative which offers one cinema ticket per week and a MUBI subscription for a set price. Launched successfully in the UK, MUBI Go will soon roll out in other international markets starting with the US and India. Scandinavia and other European markets will also follow soon.
Curzon Cinemas, meanwhile, is using the Creative Europe support to extend its "single customer experience strategy which merges cinema and home cinema," as described by the company's director of digital, Philip Mordecai.
Gruvi plans to invest in "The Audience Project," which supports the digital marketing campaigns of producers, distributors and exhibitors through the vast database of information on EU audiences that the company has assembled.
'A major setback'
The UK online award winners have all responded warily to the prospect of a hard Brexit affecting the UK's relationship with Creative Europe. "For all us who got this award, it will be a major setback if there is a hard Brexit and there are no mechanisms put in place by the UK to fund this gap," Cakarel said.
"What we are obviously hoping for is that that money would still be guaranteed under good faith," said Ben Johnson, digital marketing technologist at Gruvi, a Copenhagen-based media agency which helps entertainment companies reach and engage online audiences. "Creative Europe is a hell of a stamp to have on a company. It shows you've gone through something and that you've been peer-reviewed by the industry."
"We wish and hope that our association with Creative Europe continues," added Mordecai. "We wish to be part of Creative Europe and MEDIA as long as we can. If we haven't got that support, those films just wouldn't get released whether that [support] is through online promotion and marketing of works or through the distribution grants we also receiver the films."
"Certainly for 2020, what we have been told is that the DCMS is going to underwrite any EU funding that was granted, approved and signed by Brexit date. We expect 2020 to be guaranteed anyway by the DCMS. Beyond that, there is a huge question mark," Mordecai continued.
Companies which secured development slate funding express similar sentiments. "We have been in the UK for 20 years and we have had support from MEDIA every other year roughly on slate funding. It has cemented our independence and ability to track and find good IP and good directors," said Bertrand Faivre, producer and founder of the Bureau. "For grown-up companies like ours, losing this money will be tough."
The current Creative Europe programme (2014-2020) concludes next year. It remains to be seen whether the UK will be part of the next programme and, if so, whether as a full or associate member.