Council of Europe's cinema fund to award €7,104,430.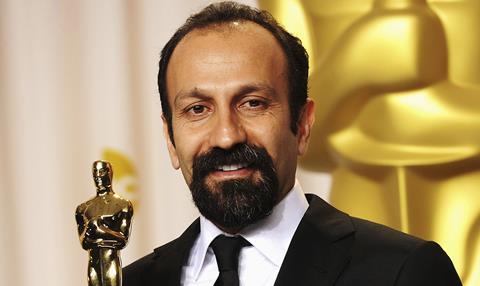 Eurimages, the council of Europe's fund for co-production, distribution and exhibition of European cinema, has announced it will support 27 films (including a documentary and an animation) for a combined €7,104,430.
The projects selected by the Eurimages board at its 147th meeting held June 19-23 are:
The Beast in the Jungle (Netherlands, Luxembourg) - Clara Van Gool (Netherland)
A Woman At War (France, Iceland) - Benedikt Erlingsson
Asghar Farhadi's Spanish Project(France, Spain, Italy) - Asghar Farhadi (Iran - France)
The Man Who Surprised Everyone (Russia, Estonia, France) - Natalya Merkulova, Alexey Chupov
The Guest (Italy, Switzerland) - Duccio Chiarini
Is This What You Were Born For? (Romania, Czech Republic, France, Bulgaria) - Radu Jude
Jade (Netherlands, Belgium, Ireland) - Sacha Polak
Motherland (Lithuania, Latvia) - Tomas Vengris
The Magic Quill (Czech Republic, Slovakia) - Marek Najbrt
Alice T. (Romania, Sweden) - Radu Muntean
History of Love (Slovenia, Italy, Norway) - Sonja Prosenc
Dogman (Italy, France) - Matteo Garrone
Gomera (Romania, Spain, France) - Corneliu Porumboiu
Caravan (Germany, France) - Sebastian Schipper
1999 (Wish You Were Here), (Canada, Switzerland) - Samara Chadwick, Documentary
The DB Campaign (Croatia, Slovenia, Serbia) - Dana Budisavljevic
The Last Ones (Estonia, Finland) - Veiko Õunpuu
The Humorist (Russia, Latvia) - Michael Idov
The Tree Of Blood (Spain, France) - Julio Medem
Sibel (France, Germany, Turkey) - Çagla Zencirci, Guillaume Giovanetti
Cook, Fuck, Kill (Czech Republic, Slovakia) - Mira Fornay
Buñuel In The Labyrinth Of The Turtles(Spain, Netherlands) - Salvador Simó, Animation film
Stupid Young Heart (Finland, Netherlands, Sweden) - Selma Vilhunen
Border (Sweden, Denmark) - Ali Abbasi
Daughter Of Mine (Italy, Switzerland, Germany) - Laura Bispuri
Yuli (Spain, Cuba, Germany, United Kingdom, France) - Iciar Bollain
Animas. The Other Side (Spain, Belgium) - Jose f. Ortuño, Laura Alvea
Asghar Farhadi's untitled Spanish film is one of the high-profile projects on the list.
The $12-13m production stars Ricardo Darin, Penelope Cruz and Javier Bardem and is due to due to shoot in Madrid from mid-August. Farhadi won this year's best foreign language Oscar for The Salesman.
Eurimages also decided to award 24 distributors a combined €777,252 from their distribution support programme, which helps projects with marketing and publicity costs.
The organisation has supported 1,862 European co-productions, totalling approximately €553m, since it was set up by the council of Europe in 1988.
This cycle 31% of the funding (€2,649,135) went to films with female directors.