The European exhibition and distribution executives behind fledgling Berlin art-house cinema Wolf Kino are planning growth in 2018.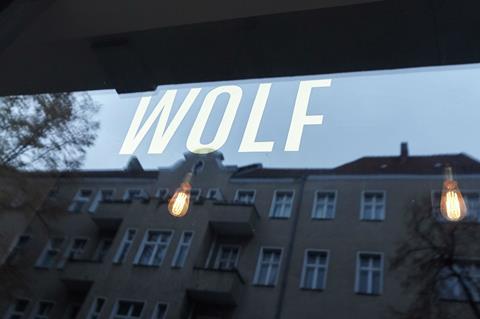 The boutique two-screen cinema with a total capacity of 89 is available for screenings during the EFM.
Next year the venue will ramp its upgraded post-production facility Studio 6 under the supervision of filmmaker Marcin Malaszczak and colourist and DOP Jorge Piquer Rodriguez.
The cinema is also looking to acquire more films - and show undistributed films – after first release In The Last Days Of The City.
Wolf, located on the site of a former brothel in trendy Neukolln, is the brainchild of festival programmer and former Curzon Cinemas head of events Verena von Stackelberg.
The site was conceived with partners including Vera Herchenbach (Madman Entertainment), Benny Drechsel (Rohfilm), and Roger Wingate (Curzon Artificial Eye) with advice from filmmaker Malaszczak (Sieniawka) and the support of a crowdfunding campaign which raised more than €55,000.
The rest of the venue funding came through private investors and support from Medienboard Berlin Brandenburg.
The 360 sqm space also includes a café-bar and exhibition/flexible screening space for VR and other projects.
The grading studio will be properly opened in 2018 but has already worked on Anna Marziano's Beyond The One and the new film from Dani Gal.
Local city funding has enabled several artist residencies already. The first event after opening during Berlinale 2017 (Wolf was part of Berlinale Goes KIez) was VR project The Nothing Is Coming by filmmaker Josephine Decker (Lovely, Butter On The Latch).
Von Stackelberg said: "The first year so far seems to prove that our dream has feet and legs and that with Wolf we can make not just a cinema but that we can create a kind of lively circular space that hosts post production, exhibition, educational and hand-on events and a cafe-bar while it all feeds into each other: writers use our cafe to finalise drafts, producers have meetings with funders while their directors are working in the grading suite or introduce films to the public. In 2018 we will upgrade our post-production facility Studio 6 from its test-phase to a superbly equipped space, led by the two well-versed filmmakers Marcin Malaszczak and Jorge Piquer Rodriguez."