EXCLUSIVE: Co-pro treaty could be opened to non-European countries, making it easier for the likes of Argentina and Brazil to find co-pro partners.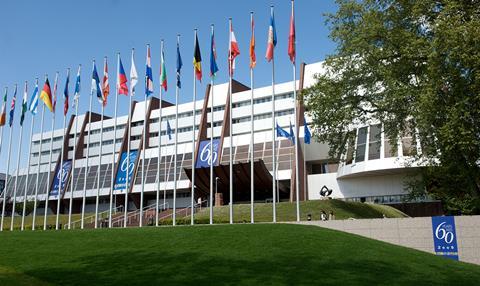 The European Convention on Cinematographic Co-Production, one of the key tools for coproduction in Europe, is set to be overhauled.
Discussions are at an advanced stage for the convention to be opened to non-European countries.
The proposed changes were confirmed by Roberto Olla, the executive director of Eurimages, the European Film Fund based in Strasbourg.
"The idea behind (this) is that most of the instruments of the Council of Europe are now open to non-European countries," Olla commented.
A committee of experts from the 43 current signatories of the Convention has drafted the text for the new convention, which will be called The Council Of Europe Convention on Cinematographic Co-Production.
There will be a debate about the new convention at the Parliamentary Assembly of the Council Of Europe. A draft will then be sent to the Committee of Ministers. A final text should be ready by April/May.
One key point is that every time a non-European country wishes to join the treaty, it will require the unanimous approval of every other country that has already signed and ratified the convention.
In the short term, it is likely that the current convention and the new, reformed one will co-exist.
"If there is a coproduction between two countries that have not ratified the new convention, we will apply the old one," Olla commented.
Under the new convention, it is likely to become far easier for countries such as Argentina, Brazil and Mexico, which already work closely with Europe, to coproduce with European partners.
The changes are being made partially in response to the new digital era. The tweaking is also set to lower the minimum level of participation in bilateral and multilateral coproductions. This will allow smaller territories to participate in bigger budget films.
The overhaul comes as Eurimages (the Council of Europe's Cinema Support Fund), is likewise expanding its reach beyond Europe.
In a groundbreaking move in Berlin last month, Canada made an official application to become a full member of Eurimages. Canada's membership is likely to be ratified within a matter of months - possibly as soon as the summer. This will pave the way for Canada to apply to the Fund for backing on its films as a majority partner.