Paper published by European Audiovisual Observatory highlights market share drop for European films abroad.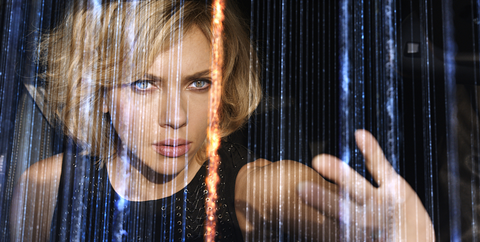 Luc Besson's action film Lucy has been named a standout European export, selling 31.9 million tickets outside of European territories in 2014, according to a report published by the European Audiovisual Observatory.
The report, titled The Theatrical Market for European Films Outside Europe, noted that the number of European films on release outside of Europe continued a recent upward trend, rising from 566 in 2013 to 589 in 2014.
While admissions to European films in non-European territories were up from 80 million (2013) to 82 million (2014), the overall market share decreased from 20% to 18%.
The study focused on 12 non-European markets. China was the most notable, seeing an increase from 12.2 million admissions (2013) to 15.5 million (2014) for European films.
Excluding the statistics from China, the remaining 11 territories cumulatively saw an overall drop in admissions to European films, from 67.7 million (2013) to 66.5 million (2014), suggesting that the increasing prominence of China in the global film market has masked a wider decline.
Lucy grossed $44.8m in China, roughly 10% of its global box office.
The full report can be purchased on the European Audiovisual Observatory's website.