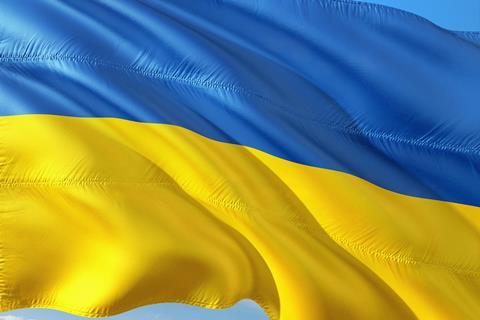 Paris-based European Producers Club (EPC) has voiced its condemnation of Russia's invasion of Ukraine and pledged its support for its Ukrainian members.
"We have all been following the news, which is hard to believe, but which is the truth, nevertheless: the European continent has awoken today to war," the body said in a statement.
It came as the eyes of the world watched live feeds of Russian forces closing in on the Ukrainian capital of Kyiv, in the second day of a full-scale invasion by Russia of the country with strong ties to Europe.
"As the EPC, we condemn in the strongest terms the invasion of Ukraine. What has happened goes against all our values, all the values we promote and defend day in, day out: respect of culture, freedom of speech and the rule of law."
"This invasion is threatening the whole continent. Ukraine is a member of the Council of Europe and Eurimages. The audiovisual industry is deeply interconnected in Europe, co-producing many excellent works which are presented in many international festivals and markets, both in Europe and throughout the world."
Founded in 1993, the EPC has 160 members from across Europe who meet at key festivals including Berlin, Cannes and Venice and throughout the year to discuss issues impacting their activities as independent producers.
The organisation has a number of members from Ukraine as well as from the Baltics territories of Estonia, Latvia and Lithuania which have also been left feeling vulnerable by Russia's aggression.
"We have Ukrainian producers who are members of the EPC. They are our colleagues and friends, with whom we would like to share our deep concern for them and to stand with them in denouncing in the strongest terms the aggression they are suffering from."
The EPC is among a number of pan-European bodies to have condemned Russia's invasion of Ukraine alongside the European Film Academy and the Berlinale.