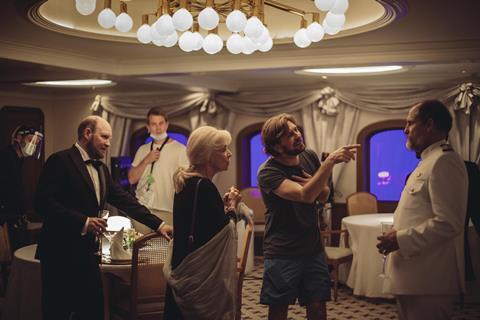 How producers can navigate the disruption of streaming platforms, put together cross-border productions during Covid and why the UK's exit from the European Union may have a positive impact on UK-European co-productions were among the topics chewed over during an online talk at the virtual Berlinale called 'Joining Forces: Collaborating for Strong Co-Productions'.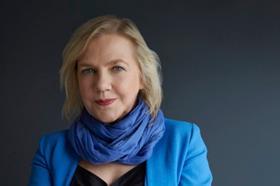 Hosted by Scandinavian Films, the panel aimed to offer practical advice from producers and players behind high-profile, Nordic-based pan-European co-productions including Flee, Triangle Of Sadness and Compartment No 6.
For London-based producer and former CEO of Protagonist Pictures Mike Goodridge, streaming platforms are disrupting the long-established international film sales and distribution models.
"I talk to platforms early on and if they're not interested and say, 'Come back when you've got it made', then I know the avenue I have to go down," he said. "I think it's when they get involved later in the process that sales agent get into a muddle because then independent distributors have essentially got the film made and they are told they can't have the film because a platform wants it. It's becoming a severe problem."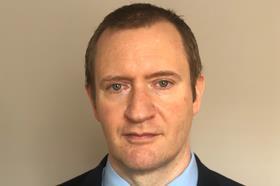 Goodridge is a UK producer forging strong Nordic connections. He is a co-producer of Ruben Östlund's Triangle Of Sadness, helping to bring funding from the British Film Institute and BBC Film to the film's complex co-production finance table. (The Swedish film has myriad co-production territory backers including France, Germany, Denmark, Norway and Greece.)
Goodridge is now working with Finnish filmmaker Jalmari Helander and his producer Petri Jokiranta on a brace of projects and with Icelandic filmmakers Hafsteinn Sigurðsson and Grímar Jónsson on a feature film in English.
The panelists also mulled the impact of Covid with the Nordisk Film & TV Fund is set to publish a study later this month.
Liselott Forsman, the CEO of the Fund, gave a sneak preview of the report's findings which looked at 155 Nordic projects. Covid-related costs have pushed up budgets by between nine and 12% but there have also been changes in content on 55% of series and 29% of the films being made.
"The research shows the staggering resilience of the industry," said Forsman. "It's a tough industry from before Covid but they have been fighting like hell to survive."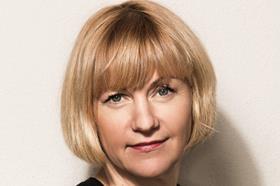 Riina Sildos, founder and producer of Estonia's Amrion Productions, is the co-producer of the drama Compartment No 6 from Finnish director Juho Kuosmanen. Set on the trans-Siberian railway, all the action takes place in Russia. When the impact of Covid hit in March 2020, "when no-one knew anything," SIldos relocated the production to St Petersburg from Moscow and smuggled her creative crews over the border on foot after shooting.
"It was difficult because people were very insecure and uncomfortable shooting amid Covid-restricted shoots," she admits. "The budget went up 20% on post-production. Producing now with more than three or four countries is a real challenge."
Norwegian producer Gudny Hummelvoll, president of the European Producers Club, has suffered several Covid stops on various productions but got some help from the Norwegian Film Institute. "Most funds will not support minority production stake holders, it's a challenge for a lot of people. Perhaps on a European level we can work out a way to support projects."
Forsman hopes the fallout from Covid will mean plans to support the industry will emerge from what worked and what didn't work from the national support systems.
The producers agreed working with European partners brings huge benefits. Monica Hellstrom, one of the lead producers at Denmark's production banner Final Cut For Real, said her animated hybrid Flee, from documentarian Jonas Poher Rasmussen, began in Denmark and wound up with backers in France, Sweden and Norway.
"[Flee] was developed out of Denmark and we spent a lot of time shaping the film before other people came on board," she explained. Bringing a French company on board to work on the "expensive animation" helped the producers to persuade the Danish Film Institute it was a bigger project.
Goodridge suggested the UK's exit from the European Union could actually propel UK producers into becoming more prolific European partners. "Rather than the complacency the UK has had in terms of co-production, Brexit might be the opportunity we need to make ourselves more aggressive in terms of working not just with Europe but also the rest of the world," he said.