Burn Burn Burn director Chanya Button is directing the project, which is being launched at the EFM.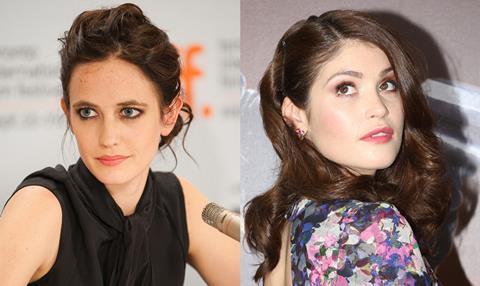 Eva Green will star as Virginia Woolf and Gemma Arterton will play Vita Sackville-West in Vita & Virginia, director Chanya Button's second feature after Burn Burn Burn.
Protagonist Pictures has boarded sales on the project and will launch to buyers at this week's European Film Market in Berlin.
Set in the 1920s, the film will depict the passionate love affair between English novelist Woolf (Green) and socialite Sackville-West (Arterton), which inspired the former to write her novel Orlando.
Chanya Button, who made her feature debut in 2015 with the well-received Burn Burn Burn, will direct the film from a screenplay she co-wrote with Eileen Atkins, on whose stage play the film is based.
Producers are Evangelo Kioussis of Mirror Productions and Katie Holly of Blinder Films (Love & Friendship). Eva Green, Gemma Arterton and Mirror's Simon Baxter are executive producers.
Eva Green's upcoming projects include Lisa Langseth's drama Euphoria alongside Alicia Vikander, and Roman Polanski's Based On A True Story. In 2016, she starred in Tim Burton's Miss Peregrine's Home For Peculiar Children.
Gemma Arterton's roles in 2016 included Colm McCarthy's The Girl With All The Gifts and Lone Scherfig's Their Finest. The actress recently wrapped Dominic Savage's The Escape alongside Dominic Cooper, and is set to star with Daniel Brühl and Julie Delpy in My Zoe, which Protagonist Pictures is also selling.
Protagonist CEO Mike Goodridge commented: "We just love this witty and evocative screenplay by Eileen Atkins and Chanya Button. This is a playful and sexual Virginia Woolf, far removed from the gloom often associated with her, and Vita Sackville-West is a vivacious and flamboyant character who dominates high society in London in the 1920s.
"Embodied by the glorious actresses Eva Green and Gemma Arterton and directed by the inspired Chanya, we believe Vita & Virginia will be warmly embraced around the world."
Chanya Button added: "The prospect of collaborating with Dame Eileen Atkins, Eva Green and Gemma Arterton in bringing the mercurial passion that Virginia Woolf and Vita Sackville-West shared to life is beyond a privilege. We so often associate women of the past with oppression, bound by the duties of marriage, propriety and domesticity; but what Vita & Virginia offers is an example of a relationship where bold, brilliant women bent these institutions to their will at great personal cost.
"Focusing on the time in 1927-8 during which Woolf wrote Orlando, the novel their relationship inspired, Vita & Virginia will be a visceral love story, a vivid exploration of creativity, and an energised perspective on one of our most iconic writers".