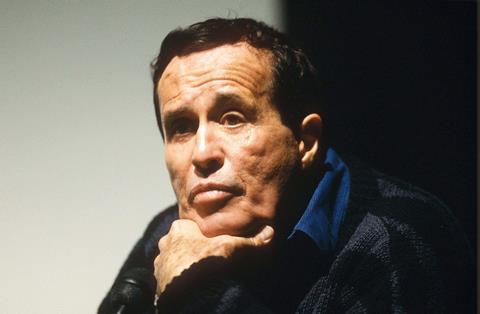 Kenneth Anger, the American experimental filmmaker, author and artist who was a pioneer in gay cinema, has died aged 96.
A statement confirming Anger's death from the Sprueth Magers art gallery that exhibited his work around the world described him as "a trailblazer. His cinematic genius and influence will live on and continue to transform all those who encounter his films, words and vision."
"Through his kaleidoscopic films," the statement added, "which combine sumptuous visuals, popular music soundtracks and a focus on queer themes and narratives, Anger laid the groundwork for the avant-garde art scenes of the later twentieth century, as well as for the visual languages of contemporary queer and youth culture."
Born in 1927 in Santa Monica, where he continued to live and work, Anger studied cinema at the University of Southern California in Los Angeles. His early works included the 1947 black-and-white short Fireworks and his standing in the underground US film scene grew with the release of 1954's Inauguration of the Pleasure Dome, 1969's Invocation of my Demon Brother and 1972's Lucifer Rising, films that drew on his involvement in occultism and used techniques like double exposure, found footage and celluloid manipulation.
He was also known for his book Hollywood Babylon, first published in 1959, which described the sex lives and deaths of Hollywood celebrities and was followed by a second volume in 1984.
Recognised later in the mainstream film world, Anger won awards including an Outfest Achievement Award in 2006, the Los Angeles Film Critics Association's Independent/Experimental Film and Video Award in 2002 and the American Film Institute's Maya Deren Independent Film and Video Artists Award in 1996.