Facebook continues drive into TV-like content.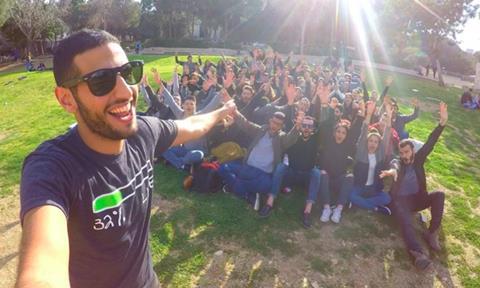 Facebook is launching a video platform that could see it make inroads into the space currently occupied by Youtube and SVoD giants Netflix and Amazon.
Dubbed Watch, the platform will present users with a variety of video content based on what their social network is tuning into, and allow them to create a Watchlist so they can keep up with regular shows.
Alongside its plan to broadcast one Major League Baseball game a week, in a blog post announcing the news the social media giant name-checked a raft of short form programming that will be available on the new platform.
These include: Nas Daily [pictured], in which the online personality broadcasts daily videos from around the world; Gabby Bernstein, where the bestselling author and life coach connects with fans to answer questions in real time; Kitchen Little, in which kids watch a recipe video and then instruct a professional chef on how to make it.
Watch will organise content into categories based on reactions from the user's social network, for example 'What's making people laugh', and will put an emphasis on audience reception and interaction, aligning it closer with Youtube than the likes of Netflix.
The platform will feature both user-generated videos and original content commissioned by Facebook.
Watch will be available on Facebook's desktop, mobile, and app offerings, as well as its TV apps made for Amazon Fire TV and Apple TV. It will be launched to a limited number of people in the US this week, before rolling out globally soon.
Facebook has long been expected to make a move into original content and it will be able to draw on a potential audience of more than two billion active monthly users.
Alongside the current short form offering, last month Facebook ordered two original series, including Returning The Favor, which will see TV host Mike Rowe travel the US searching for local heroes, and an untitled show about the Ball family, whose sons are basketball prodigies. Reportedly, these shows will be 30-minute episodes including ads.
Facebook's evolution of its video offering comes as more major players make moves into what is already a crowded online market.
This week, Disney announced that it would be pulling its content from Netflix and launching its own streaming service in 2019. Tech giant Apple has also been rumoured to be eyeing a play in the originals space.