A Little Chaos producer Faivre delivered the PFM keynote in London about day-and-date and the theatrical experience.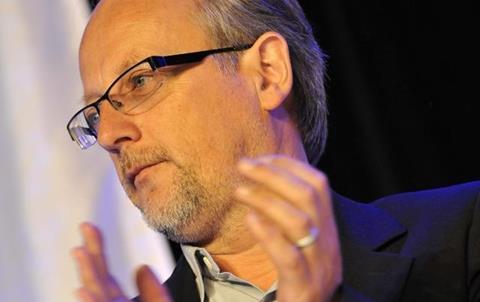 For filmmakers in search of an "instant impact, there is still nothing better than the cinema," A Little Chaos producer Bertrand Faivre has told industry in London.
The producer and founder of production outfit The Bureau and sales company Le Bureau, delivered a keynote address at the Film London Production Finance Market (PFM) this morning to a delegation of financiers and producers.
Talking about the distribution of The Bureau hit 45 Years, which set a record for a day and date release in the UK, the producer emphasised the need for theatrical exhibition to be put front and centre.
"For 45 Years, the biggest figures were all in from cinema," Faivre noted in an interview with ScreenDaily immediately after the talk.
"I haven't found a better way to screen a film [than theatrically]," he said.
Faivre admitted that VOD could potentially help find new audiences for films, but if filmmakers "want an instant impact, there is nothing better than the cinema".
"Wherever you launch a movie, it's going to cost money, if you want to launch a movie on the internet it's going to cost you a fortune," he continued.
"I want films to be the best quality possible and for film characters to be bigger than me, larger than life, I want the experience of discovering a movie in the cinema to be once in a lifetime."
Favire emphasised his belief that the 'brand' of theatrical cinema was healthy for business: "By launching theatrically, you set up a brand for the film to live on."
Director Christopher Nolan, speaking on Friday at a debate on the future of film as part of the BFI London Film Festival (Oct 7-18), had urged for the quality of the theatrical experience to be prioritised, and for exhibtiors to "put on a show".
"I agree with Nolan," Faivre stated. "If theatrical looks like a large Blu-ray screen, that's a problem."
When quizzed on whether he believed that 'premium cinemas' were the best way of enhancing the theatrical exprience, he replied: "Why shouldn't all cinemas be premium?"
"The better the dark, the quieter it is, the better the sound, all of that creates a stronger cinematic exprience."
Responding to Nolan's hailing of Quentin Tarantino's plans to install 70mm projectors at around 100 theatres in North America for the release of his new Western, The Hateful Eight, Faivre said he understood Tarantino's desire to show his films in celluloid, but that the balance had to be right, and for some projects DCP was the better option, citing 45 Years as an example.