21st edition of Montreal genre festival to also screen Atomic Blonde, Good Time and world premiere of 4K restoration of Suspiria.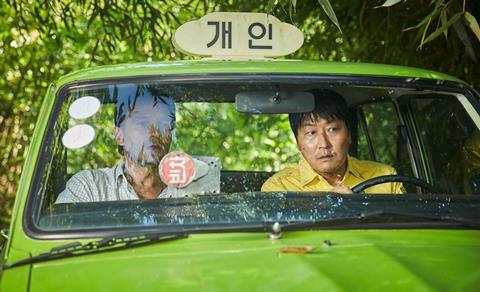 Fantasia International Film Festival has unveiled its full programme for its 21st edition, which runs from July 13-August 2 in Montreal.
This year's edition will close with the international premiere of South Korean historical drama A Taxi Driver, starring Snowpiercer's Song Kang-ho, with director Jang Hoon in attendance.
Fantasia will also host the North American premiere of Cannes Competition title Good Time, starring Robert Pattinson, and a special screening of David Leitch's Atomic Blonde with Charlize Theron in the festival's Action! section.
Its Action! section will also feature two films starring Scott Adkins - Boyka: Undisputed and Savage Dog - who will be in attendance at this year's festival, as well as the North American premiere of the restored 3D version of James Cameron's classic Terminator 2: Judgment Day. For the first time ever, the Action! section will be competitive in 2017.
This year's festival will also be hosting the world premiere of Caroline Labrèche and Steeve Léonard's Radius, a film which was presented in Fantasia's Frontières International Co-Production Market, and the world premiere of Synapse Films' 4K restoration of Dario Argento's Suspiria.
Other titles screening at Fantasia include Geremy Jasper's Director's Fortnight closer Patti Cake$, Sion Sono's Shinjuku Swan II, Takashi Miike's The Mole Song: Hong Kong Capriccio, Cary Murnion and Jonathan Milott's Sundance title Bushwick, Alexandre Philippe's 78/52, Lowell Dean's Another Wolfcop, Simon Rumley's Fashionista and Dick Maas' Prey.
Two films produced by James Franco will also be receiving their world premieres in a double-bill screening: Jenna Cavelle's Blood Heist and Melanie Aitkenhead's Blood Ride, starring The Walking Dead's Pollyanna McIntosh.
Fantasia will also be presenting Mexican luchador film icon Mil Máscaras and Turkish actor and film-maker Cüneyt Arkın, as well as hosting a multimedia presentation from bestselling author Grady Hendrix and a sneak peek at TV series Untold Horror.
As previously announced, this year's festival will open with Cannes title The Villainess.
For the full line-up of more than 150 films and 300 shorts, visit Fantasia's official website.