Mission: Impossible ranks second.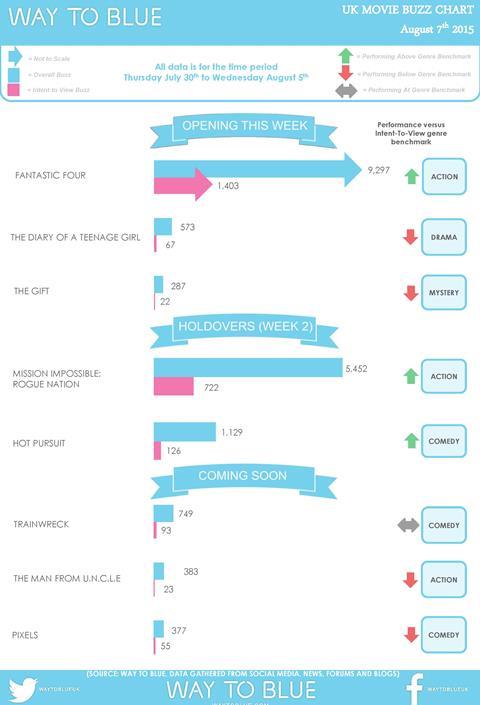 Superhero reboot Fantastic Four has topped the UK Movie Buzz Chart ahead of its release this weekend, according to social media analysis firm Way To Blue.
The film, about four young people imbued with superpowers, generated nearly 9,300 comments across social media, news, forums and blogs from July 30 to Aug 5.
Of those, 15% expressed intent to view, meaning they would look to convert comments into cinema tickets.
Mission: Impossible – Rogue Nation ranked second with just over 5,450 comments. After a week on release, Tom Cruise's action sequel saw 13% of those mentions express intent to view
Coming in at third position was Hot Pursuit, the odd couple comedy starring Reese Witherspoon and Sofia Vergara, which topped 1,100 comments (11% ItV).
Of the films coming soon, the most comments were generated by Amy Shumer's Trainwreck (749) followed by The Man From UNCLE (383) and Pixels (377).